Arsene Wenger has broken his silence on the transfer front, stating that he hopes that a deal for Shkodran Mustafi is completed as soon as possible.
Arsenal have been heavily linked with a move for the defender but are yet to agree a fee with Valencia for the player's transfer.
The Gunners were held to a goalless draw by Leicester City following their 4-3 loss to Liverpool at the Emirates on the opening weekend.
Laurent Koscielny, who missed the last game, was back in the starting line-up alongside Rob Holding, while Calum Chambers was relegated to the bench.
The Gunners are still in the market to strengthen their squad, with a defender on top of their list of targets, with Gabriel and Per Mertescker out with injury. The Frenchman confirmed that the Gunners are hoping to conclude a deal for Mustafi as soon as possible so that he will be available for their trip to Vicarage Park next week against Watford.
"Mustafi? We hope it will be done," Wenger told French TV station SFR Sport, as quoted by the Evening Standard. "We are struggling to find the players we need. "
Wenger insisted that he is willing to pay upto £300m ($392m) for a player, depending on the money he has available and the level of players are available in the market.
Fans have been calling out to the manager to splash the cash in the market but the manager insists that is a real dearth of talent available and that there is too much focus on the money than the quality on show on the pitch.
"It doesn't cost a lot of money, that. Why do you say I'm reluctant, I don't understand that? If I buy you tomorrow for £45m that means I've bought you for £45m, have I done well? Yes, if I listen to you, I will have done well because I spent the money.
"That is not a quality, buying a top player, that is different – and we are ready to do that. I spend £300m if I find the player and if I have the £300m," Wenger told Arsenal's official website.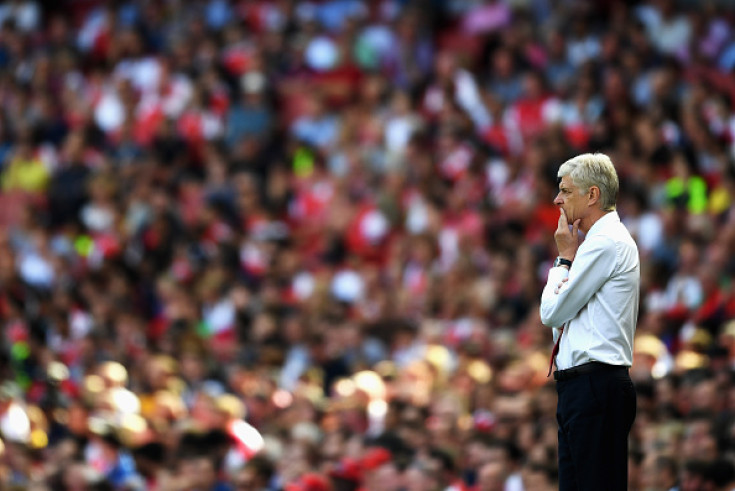 "Not to forget as well that we are a club who has 600 employees who we need to have a responsible attitude for as well. It's a bit surprising that you come out of football games and you don't speak about football, you have to speak about money.
"I believe that you have to respect the players who play, the performance that has been done today by those teams and if you find players who can strengthen our team, then we are not reluctant to spend the money.