Arsenal: Arsene Wenger 'convinced' Remi Garde is the front runner for vacant Aston Villa job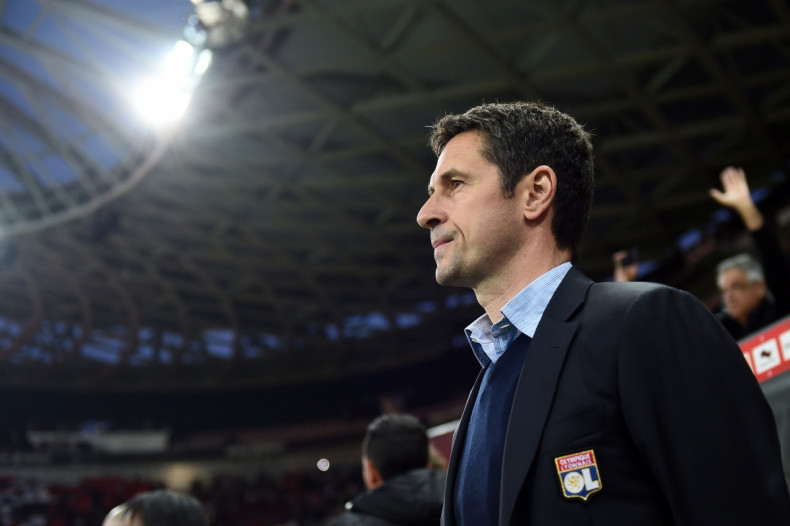 Arsenal manager Arsene Wenger is "convinced" former Lyon manager Remi Garde is the favourite for the vacant Aston Villa job and believes it is a challenge his countryman must take. Garde, who was part of Wenger's double-winning Gunners' side in the 1997-98 season, has been strongly linked with the job at Villa Park following Tim Sherwood's dismissal earlier in October.
While comments from Lyon president Jean-Michel Aulas suggest the 49-year-old coach's proposed move to the Premier League has hit a snag, Wenger is keen for his former player to take the challenge.
"I am convinced he is a front runner. He has some problems to sort out with his assistants who work with Lyon. I believe it is a challenge he should take," Wenger told a press conference on 30 October, the Mirror reports. "Advice? You know our job is about personality and having the courage to live with your ideas.
"Honestly I have a lot of respect for all the managers at Villa. I believe Sherwood was not given time. Lambert was not given time. I don't know why. Remi is an intelligent man who is now experienced. He will try to get his ideas across and hopefully he can work. They have five or six French players who have not all had an impact."
Garde left Lyon at the end of the 2013-14 season for personal reasons. Bruno Genesio and Gerald Baticle, two key members of his backroom staff from his spell in charge at the Ligue 1 side, are still at the club but their old boss is reportedly keen to bring the pair with him to Villa Park.
Aulas, however, has warned Genesio and Baticle will not be realised from their contracts. He told Le Progrès: "Remi, I hope, will go to Aston Villa, he deserves a big English club. But an assistant under contract cannot leave. And a deputy cannot ask that."