Arsenal news: Santi Cazorla enjoying deep lying midfield role despite lack of scoring opportunities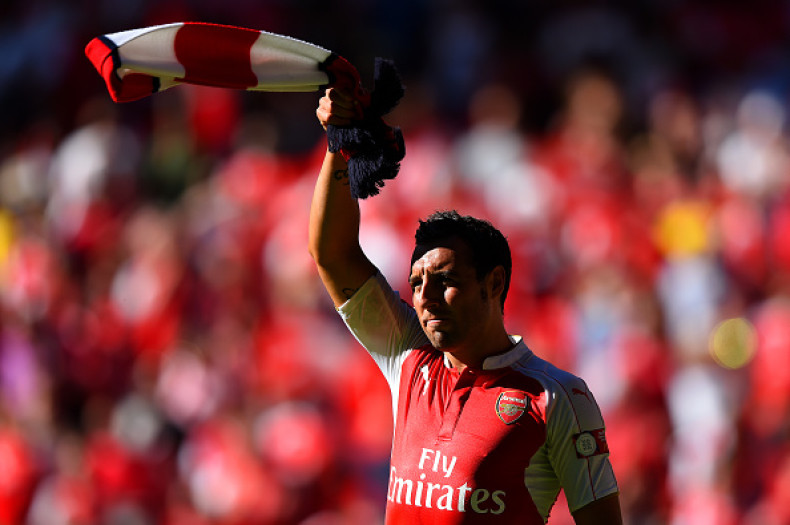 Arsenal midfielder Santi Cazorla had revealed his delight at playing in his new deep lying midfield role for the Gunners since last season. The Spaniard has partnered Francis Coquelin at the heart of the club's midfield and formed a strong partnership with the Frenchman.
The former Malaga and Villarreal star was more accustomed to playing in the number 10 role for his previous clubs and for Arsenal at the start of his career in England. Arsene Wenger moved the Spanish international into a deep lying role during the course of the 2014/15 campaign, and he has remained there ever since.
Cazorla has admitted that despite being further away from the action in the final third of the pitch, he is enjoying his new responsibilities, which involves a considerable amount of defensive work, along with orchestrating Arsenal's attacks with Mesut Ozil, Alexis Sanchez, Olivier Giroud and Theo Walcott.
"The boss changed my position last season to play me more centrally. It's a position I really like, though of course it means I'm further away from the opposing area so I have fewer chances to score. I'm finding my best form and I'm really enjoying the new position," Cazorla told Arsenal's official site.
"You have different responsibilities. In terms of defence, you have to defend more and you have to help the team more in terms of making sure you're well-positioned to ensure the players in attack can stay fresh."
"We need the likes of Mesut, Alexis, Ramsey, Oxlade-Chamberlain, Walcott and Giroud to be fresh - so that means myself, Coquelin, Arteta and Flamini need to be well-positioned to ensure those in attack can perform as well as possible," the Spanish international midfielder added.
The French manager is currently facing an injury crisis at the club and is struggling to find a good option to play on the right-wing due to the absence of Ramsey and Alex Oxlade-Chamberlain. Wenger, however, has made it clear that he will not move the diminutive Spaniard from his current position, as he is very valuable to the team in the middle of the park.
"Campbell and Alex Iwobi [could play on the right]. Santi [Cazorla] can play there as well but he has become very important centrally. The problem sometimes is that you can destroy two departments if you move one player out. We control the ball better with Santi in the middle," Wenger said, as quoted by Arsenal's official site.