Arsene Wenger believes that it may not be as difficult for Arsenal to win the league this season as has been predicted by pundits and bookies, who have earmarked the Manchester clubs as favourites to lift the trophy. The Gunners have not won the title in 12 years and the influx of the best managers in the world to the Premier League this season has laid the platform for an exciting battle in the days to come.
The Frenchman's contract with the Gunners expires this season, after an illustrious tenure of 20 years, winning three league titles, six FA Cups and qualifying for the Champions League on every occasion. The Gunners were under financial constraints following the move to the Emirates but the manager kept them in the top four despite the restrictions and also managed to finish above Tottenham in each of the last 20 years.
However, the increased TV money and the cash pile at the club has the fans urging the manager to splurge in the market, having not signed a single outfield player last season. The Gunners have only signed Granit Xhaka thus far for the first team, while they are heavily depleted in defence, following injuries to Per Mertesacker and Gabriel in pre-season. However, ahead of their league opener against Liverpool, Wenger has painted a rosy picture, stating that the Gunners are ready to challenge for the title.
"Never before (have eight or nine teams been contenders). But that can make it easier as well because it means that everyone can drop points," Wenger said, as quoted by the Mirror. "There cannot be just one team that just walks away and nobody can catch. The hope will be alive for everyone in the Premier League longer than ever. On that front, if you are consistent it could be easier."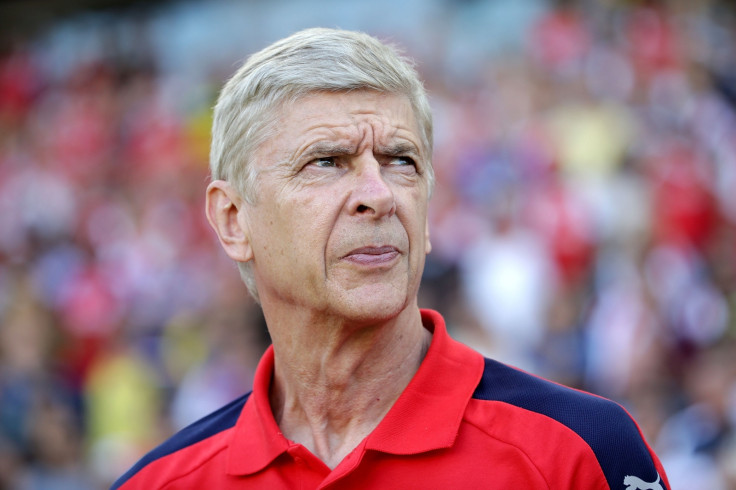 "Fans are demanding more than ever. That is normal, it is part of our business and I try every day to be better than I was before and to commit 100 per cent to what I do. That is all you can do. No matter how much is demanded of you, you can only give your best."