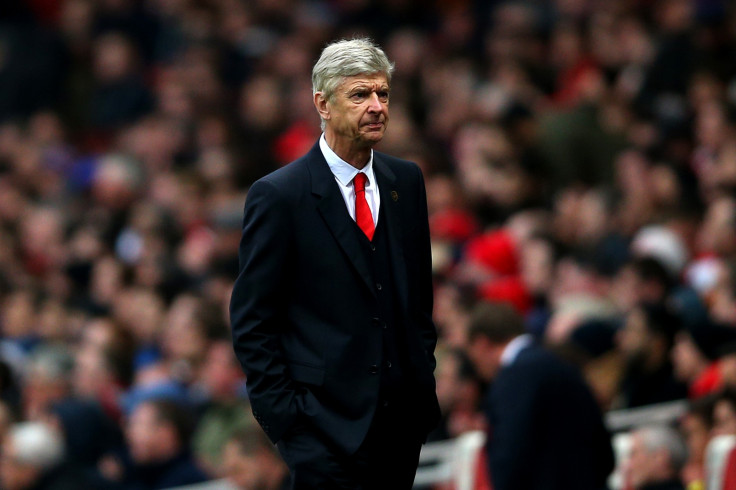 Arsenal manager Arsène Wenger has credited the Gunners defence for the team's win against Burnley on Saturday, 11 April.
The north London club came out of a scrappy battle to win 1-0 at Turf Moor and continue their impressive run in the league, which has seen them rack up eight wins in a row.
After crediting a flawless performance from the forwards after their previous win over Liverpool on 4 April, the manager has this time given all the credit to the defenders and the goalkeeper for winning the three points.
"I'm pleased with the performance because it was a more fighting performance than a fluent performance. Many people question us on that side," Wenger said, as quoted on Arsenal's official site.
"We had to fight, we had to be combative until the end and we couldn't score the second goal. Our defenders played well today and won us the three points.
"[Our defence] was a very important factor because our back line played very well defensively and anticipated a lot. Overall, they certainly played a big part in the win, goalkeeper included," the Gunners boss explained.
The 65-year-old manager also credited Burnley for a spirited performance and admits that it will be a shame if Sean Dyche's team are relegated. The Clarets have performed well at home beating Manchester City and holding Tottenham to a goalless draw, but still find themselves in the relegation zone, two points shy of Hull City in 17th place.
"But I would first say that I'm surprised by the quality of Burnley. It would be a shame if they go down because they are fantastically well organised, they press very well, they have a great solidarity, they are very fit and I understand now why they took points from the big teams here," the Frenchman added.