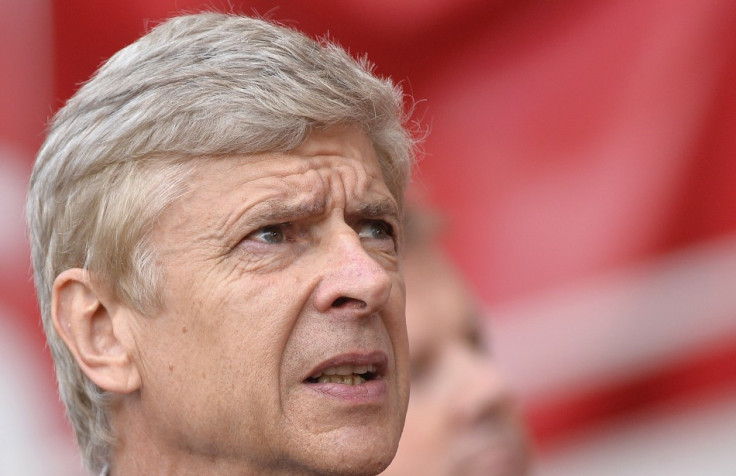 The Arsenal Supporters' Trust is urging Arsene Wenger to continue his spending spree when the January transfer window opens.
The Gunners smashed their transfer record when securing the services of Mesut Ozil from Real Madrid on deadline day after Wenger had come under increased criticism for a frugal approach in previous windows.
But despite the addition of Ozil satisfying much of the Arsenal support, the AST are calling for the club to continue spending, particularly in the wake of further profits in recently released financial figures.
"We are encouraged that since the season ended much progress has been made by Arsenal to remove the non-performing players from the wage bill. This pruning has allowed scope for more concentrated wage spend," said an AST spokesman.
"Looking forward, Arsenal are in a healthy financial position, with substantial cash reserves. The AST continues to urge the club to invest the money it has to further strengthen the current first-team squad and improve the chances of winning silverware.
"Substantial funds are available for additional transfer and wage spend without affecting self-sustainability."
Arsenal revealed a profit of £6.7m to June 2013 in financial details released on Monday with over £150m free for investment.
Chairman Chips Keswick stated the Arsenal board would continue to support Wenger in the window following successive summers where the club have sold their best players.
Former club captains Cesc Fabregas and Robin van Persie both left the club as they sought to offset the cost of the Emirates Stadium.
But chief executive Ivan Gazidis declared at the start of the summer that Arsenal had the funds available for substantial spending, and the Gunners chief says the signing of Ozil is a result of the club's firm financial footing.
"The signing of Ozil for a club record fee is a significant step for us," he said.
"It was a direct result of all the hard work we have put in over recent years to build the commercial capability of the club to deliver the consistent revenues and financial strength required to compete for the world's best players."
In August, the AST called for a halt to talks regarding the renewal of Wenger's contract and demanded all effort be put towards improving the current squad.