Arsene Wenger has dismissed talk of Ligue 1 club Paris St Germain (PSG) offering him the manager's post at the Parc Des Princes. The French capital club is currently managed by former AC Milan and Chelsea manager Carlo Ancelotti, but the Italian's position is believed to be under pressure, following a run of only two wins in the last six league games.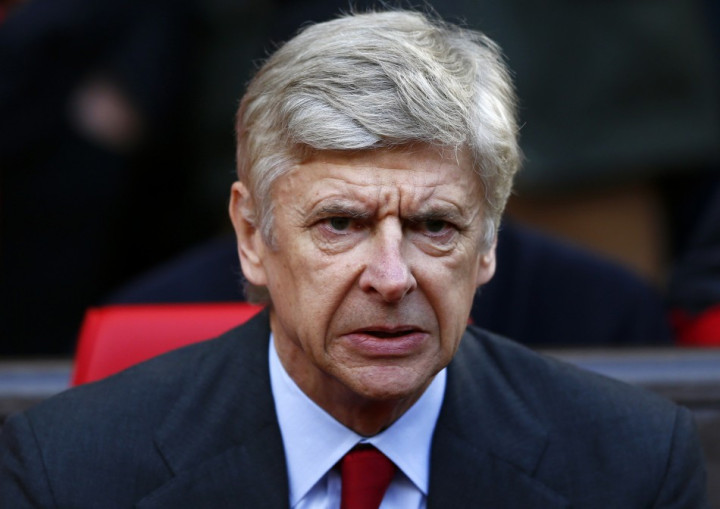 "They haven't contacted me, and I think they must support Ancelotti. When a club is surrounded by rumours, it's because they are not strong enough and aren't in control of things," the Frenchman explained.
PSG are second in the French top flight, with 29 points from 16 games; they trail Olympique Lyon by two points. The club did record a confident 4-0 home win over relegation-threatened Evian Gaillard over the weekend but less than impressive performances against middle and top order sides have raised concerns about a concerted title challenge.
In addition, it is also believed the club's Middle Eastern owners are looking for a more high-profile appointment. And, in keeping with those considerations, a Daily Mail report linked Real Madrid manager Jose Mourinho with the post. However, the Portuguese, also a former Chelsea boss and a two-time Champions League winning coach, ruled himself out of a move to Paris and, in the process, backed Ancelotti to continue.
Wenger has been under considerable pressure this season, with the north London club having made their worst ever Premier League start. The Frenchman was quoted as saying he would reassess his situation at the Emirates at the end of the season, after an embarrassing home defeat to Swansea City. However, the long-serving Gunners boss swiftly clarified his comments and declared categorically he would not leave under pressure.
Meanwhile, both PSG and Arsenal have progressed into the knock-out stages of the Champions League, despite contrasting results in their respective midweek fixtures. The French side beat former champions Porto, at home, to top Group A, while the Gunners lost away to Greek side Panathinaikos to settle for second in Group B. The draw for the knock-out rounds is scheduled for 20 December and could well pit PSG against Arsenal.