Arsenal: Arsene Wenger pinpoints Gunners win over Manchester City as defining moment of the season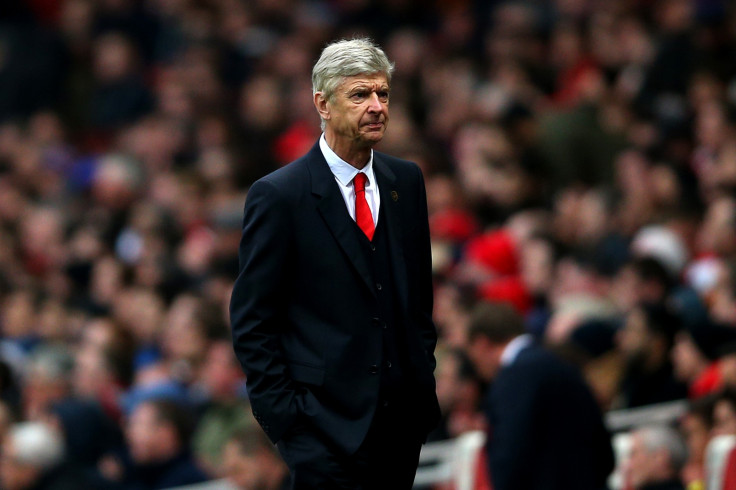 Arsenal manager Arsene Wenger has admitted that the win against Manchester City at the Etihad Stadium in January was the key moment of Arsenal's season that helped them finish strongly and show that they have made progress this campaign.
The Gunners have struggled away from home against the top sides in recent seasons, and it was expected to be yet another difficult afternoon at the Etihad Stadium, but Wenger's side surprised everyone when they gave up their usual free flowing style of football for a more defensive approach.
This saw the north London club record a comfortable 2-0 victory at the home of the then reigning champions, proving that they can hold back when necessary and take a different approach to big games.
This resulted in Arsenal winning away to Manchester United in the FA Cup a month later and earning a point to confirm third place when they visited Old Trafford yet again for the Red Devils' final home game of the 2014/15 season.
"I felt that a hurdle we had to overcome was to win against a big team away from home, so to win at Manchester City was an important moment," Wenger said, as quoted on Arsenal's official site.
"You could see the consequences afterwards. We won in the FA Cup at Manchester United in a very convincing performance, we drew 1-1 there too and that was a very important point for us to finish in the top three. Maybe the start of the strengthening of the team's feeling was at Man City," the Frenchman explained.
"As long as you don't overcome a hurdle, people say, 'Look they lost again there'. Since we have done that we have not lost a big game away from home."
"I believe the strength and cohesion of the team, and of the club, is always decided by the away results. On that front you prepare the basis of the season after and we can take a lot of strength from that," Wenger concluded.
© Copyright IBTimes 2023. All rights reserved.