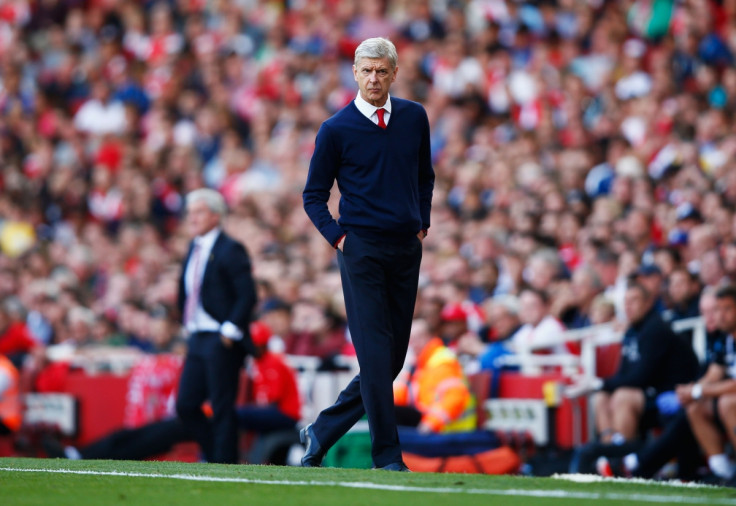 Arsene Wenger has revealed that he is willing to field an experienced side against Tottenham Hotspur in the third round clash at White Hart Lane on 23 September. The Gunners have lost two games on the bounce and a third will put massive pressure on the manager ahead of what can be a season defining two weeks ahead.
The Arsenal manager has been previously criticised for fielding a youthful side for this competition, which has more often than not resulted in abject failure, exemplified by Wenger's inability to win a single cup during his tenure in north London. The Gunners have won the FA Cup two years on the bounce and will be looking to keep themselves alive in the league cup in a bid to extend the tradition of winning a trophy in three consecutive years.
Wenger will be concerned with the fitness of his team, who have played two games within three days of each other, losing both in the process. The manager is, however, concerned by his fringe players' failure to win their game against Zagreb and is unlikely to take a risk given the nature of the situation they currently find themselves in.
The Gunners are without Santi Cazorla for the game after the midfielder was sent off following a double yellow he received in the dying minutes of the game against Chelsea. Meanwhile, Jack Wilshere, Danny Welbeck and Tomas Rosicky are all out with long-term injuries.
"It will affect it because at the moment the youth-team players, many of whom are ready to play for us, are away on loan," Wenger told Arsenal's official website.
"The next players who have the talent are not completely ready to play at that level. With the difficulty of the opponent as well, you do not want to throw them into a game where they look out of place.
"There are no fringe players [here], there is only a first-team squad. It is an opportunity for Arsenal to win an important game and for the players who play for the club to defend our club and qualify.
"Apart from that, we played with the team in Zagreb and we didn't win, so we want to come back now and win our cup games because that's vital for us," he added.