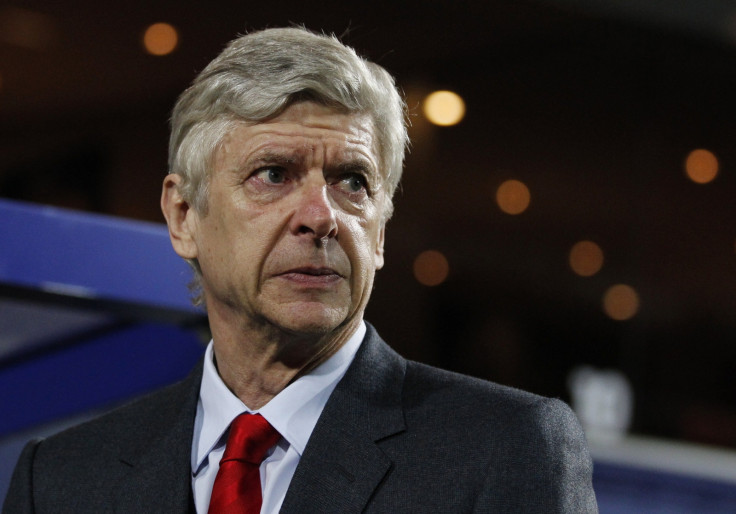 Arsenal manager Arsene Wenger has refused to deny interest in signing Chelsea goalkeeper Petr Cech. He insisted that he is not focused on that 'at the moment' since the Gunners have the final game of their season and an FA Cup final ahead of them.
The north London club have been heavily linked with a move for the stopper with reports suggesting that they have opened talks with the Czech Republic international, with the Blues reluctant to let him join one of their direct Premier League rivals.
Moreover, the player's agent, Viktor Kolar, has revealed that his client wants to join one of Arsenal, Manchester United or Paris Saint-Germain in the summer.
But the French manager has made it clear that he will only enter transfer mode once they finish their domestic campaign, which includes a second FA Cup final in as many years, which the manager is very keen to win.
A win will make Arsenal the most successful club in the competition with 12 wins overall and Wenger will have won it six times equalling George Ramsey's record as the joint-highest by a single manager.
"We are not (focused) on Petr Cech at the moment. We are focused on finishing well this season and therefore it is very important not to talk too much about what we do after," Wenger said, as quoted by the Mirror.
"I'm focused on tomorrow. The quality of our season is decided now. We are not directly qualified in the Champions League. We have a FA Cup final to play and after that we see where we stand and what we do after that," the Gunners boss added.
Wenger has also praised summer arrival Alexis Sanchez and has labelled him his best signing since bringing Thierry Henry to Arsenal from Juventus in 1999.
The Chilean has been fantastic for the Gunners in his debut campaign and took to the Premier League like the proverbial duck to water. He has been instrumental in Arsenal's march to the finals of the FA Cup and ensuring a third place finish in the league with 24 goals and 11 assists in all competitions.
"Yes, he's the closest maybe. He has similar movement and he's a killer as well. He wants to always play and to always win. He's highly focused and motivated," Wenger explained.