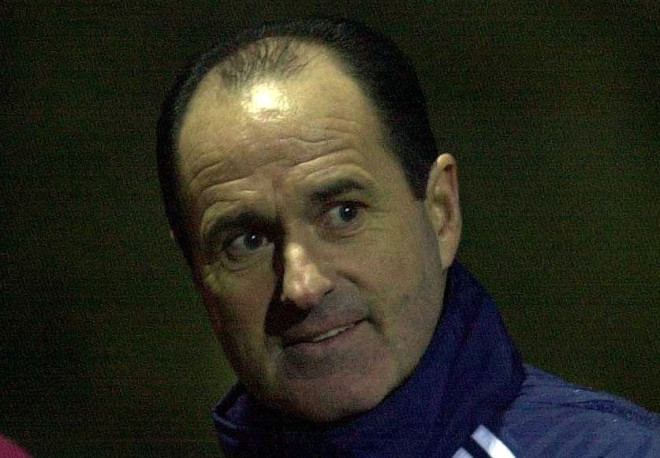 Former Arsenal manager George Graham has launched a scathing attack on the club's attacking resources and claims the club must sign a "special" striker and add a belated replacement for ex-captain Patrick Vieria.
Arsene Wenger claimed his first major trophy in north London in nine years after beating Hull City in Saturday's FA Cup final but continues to come under pressure to supplement a squad which wilted in the final months of the title race.
And Graham has suggested significant changes across the Arsenal squad are needed including in attack where Wenger must overhaul an "embarrassing" frontline.
"They have won a trophy. Now they have got to move on and they have got to improve the team. I don't think there's any doubt it needs improving," Graham told talkSPORT.
"Finishing in the top four is good but they're a big club Arsenal and they need to have a mind-set that they've got to win more trophies. To do that, they need to improve the team.
"They've got a fantastic midfield, probably one of the best in the league, but they need an enforcer in there. They need a strong leader, like another [Patrick] Vieira which they haven't got.
"Up front, it's embarrassing the lack of quality forwards they have got there. They have only had [Olivier] Giroud this season, whose form has been up and down. Although he has been a good signing, his form has not been good enough to [help Arsenal win the title]."
Last summer saw Wenger relinquish the shackles and smash Arsenal's transfer record to sign Mesut Ozil from Real Madrid – a rare bout of significant spending from the normally frugal French boss.
But Graham says the Arsenal manager must come to terms with the fact the "special" players the club require will again need to be supplemented by big spending.
"They apparently have a lot of money to spend and they need to spend it very wisely and bring in special players," he added. "Maybe players that are going to cost £30m, £40m, £50m, rather than taking a chance on a £10million or £12m player.
"If they have the money now, let's get the special players in. Especially forward wise, they need somebody special. There are a few teams who are going to be in the hunt [for the title] next season to win it and they have got the special forwards."