Arsenal and Barcelona are both hoping to land Columbia international Juan Camilo Zuniga, according to reports, with the star's agent admitting that top clubs in England and Spain are chasing.
Zuniga made the move from Columbia to Italian side Siena in 2008, before moving on to Napoli in 2009. Since then, he has become an important part of the side's line up, but could be on the lookout for a move to a club that regularly participates in the Champions League.
Both Arsenal and Barcelona have the 27 year old on their radar for a January move, Talksport claims, and his agent Riccardo Calleri says that he could play for any size club as he considers his next move.
"Top level teams in England and Spain are interested in Zuniga," he told Italian radio station Radio Cri.
"That is to be expected because many teams are interested in him due to his versatility, and because he can play at the back or further up the pitch.
"He would fit in very well at a big club."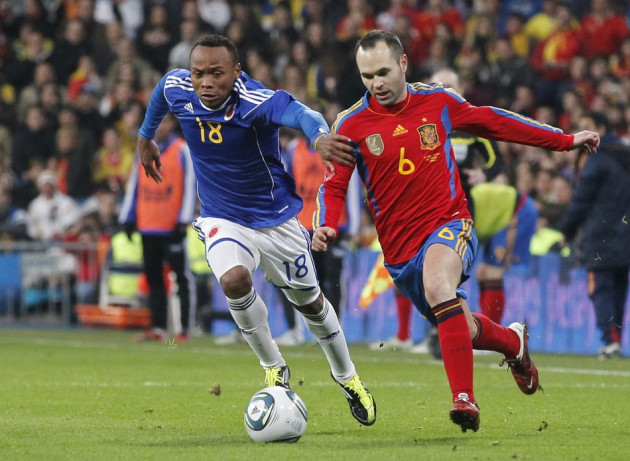 Arsene Wenger admitted today that Arsenal have got a decent sized kitty to spend in the January transfer window and beyond, with the club having stabilised their debt over the purchase of a new stadium.
"My plan is to keep all of the players we have and then to add maybe, if possible, two new players to the squad," he told Al Jazeera Sport. "We will spend big [again] because we had restricted finances because we had built the stadium and had to pay that back.
"You look at any club who has done that, and they have gone down [in performance]."
With that in mind, the Frenchman could be in the market for Zuniga, and could be willing to enter into a bidding war with the club that has stolen a host of his best players over the years.