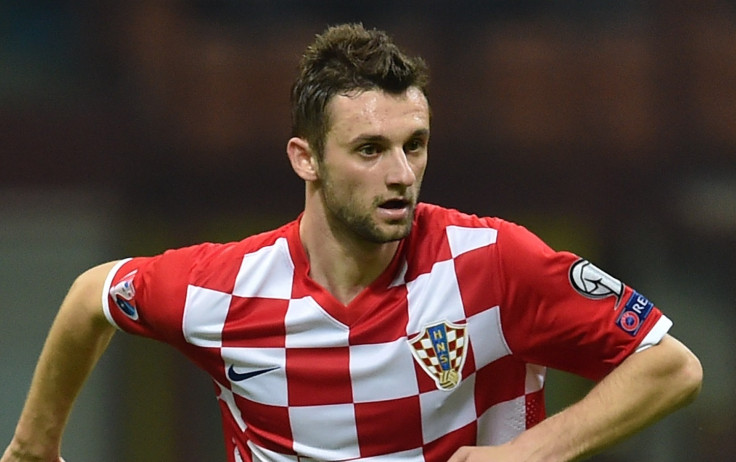 Arsenal have been boosted in their attempts to make Croatia and Dinamo Zagreb midfielder Marcelo Brozovic their second signing of the January transfer window after the player's agent denied he was on the verge of joining Napoli.
Reports were rife that the 22-year-old, who has previously been targeted by Liverpool, was set to move to Serie A despite the Gunners being heavily linked with securing a deal.
However, the player's representative, Miroslav Bicanic, has denied a deal has been agreed with Rafael Benitez's side and that "major English clubs" are interested in signing his client.
"I deny what has been said in the last few days, it's not true that he will go to Napoli," Bicanic told Europacalcio.it. "I have not heard anything from the club.
"There are offers from major English clubs but right now I will not name names."
Bicanic has previously been quoted suggesting Brozovic would be interested in a move to Arsenal during the January window but Gunners manager Arsene Wenger is yet to make public his desire to sign the player.
"We know of Arsenal's interest, but there is nothing agreed," he said. "At this moment Marcelo is with Dinamo and everything depends on Dinamo. They have to agree a price with a club and then we can hold talks."
The north London club clinched their first signing of the mid-season window on Wednesday 21 January when they added Polish youngster Krystian Bielik from Legia Warsaw and Wenger is expected to add further names to his Arsenal squad ahead of the sharp end of the campaign.
Brozovic, who represented Croatia at the World Cup, has previously been compared to Italy World Cup winner Andrea Pirlo but a run of just one goal in 14 appearances for Dinamo this season is not yet a reflection of his much-hyped talent.
In 2012, Liverpool were among the suitors of the player and even held talks with Brozovic over a move to Anfield just three months after he had moved from Lokomotiva to the Croatian capital.