Arsenal boss Arsene Wenger: Jurgen Klopp speculation a 'circus' and FA Cup schedule 'surprising'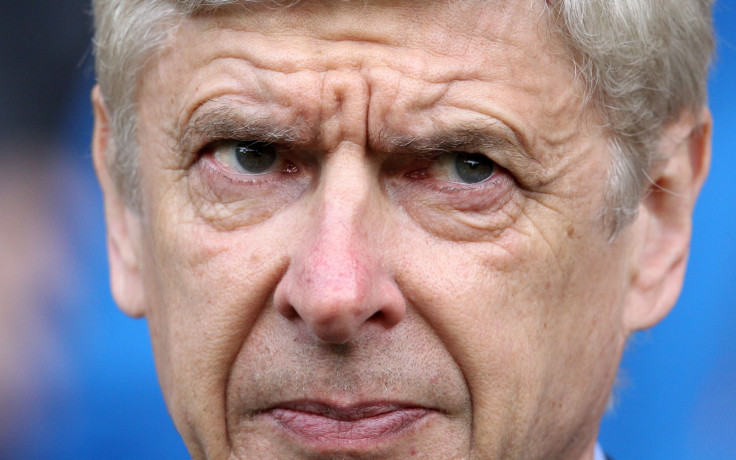 Arsenal manager Arsene Wenger has labelled the speculation linking Jurgen Klopp with a move to the Emirates Stadium as a "circus", regarding the German's forthcoming departure from Borussia Dortmund.
Klopp has regularly spoken of his desire to manage in the Premier League after confirming his intention to step down as manager after seven years with the former Bundesliga champions.
But Wenger has attacked the reports regarding Klopp's next move in management, following suggestions he could yet replace the 65-year-old at Arsenal.
"I am not an agency and I like every manager and I respect but I find that circus a bit ridiculous to be honest," he told a pre-match press conference to preview the FA Cup semi-final against Reading. "It is down to every club to make their own decision.
"Dortmund is a massive club and they will be keen to keep their best players; they have a big history with great result and I don't think that will stop. I believe to try to get your ideas through and adapt to the local culture and respect it."
Jack Wilshere in but Alex Oxlade-Chamberlain out
Jack Wilshere and Abou Diaby are both available for the last-four clash with Reading after returning from injury but Mikel Arteta and Alex Oxlade-Chamberlain will miss out, with the England international on the sidelines for a further two weeks.
"We have a big squad for selection for the semi-final," Wenger added. "Arteta, Oxlade-Chamberlain are out. [Wilshere] has improved physically he is available for selection now and is in the squad for the game on Saturday."
While Arsenal and Reading square off for a first place in May's showcase final at Wembley, west London plays host to first against third in the Premier League as Chelsea host Manchester United, with the game at Stamford Bridge kicking off just 10 minutes later.
"Let's focus on our job," Wenger stated. "I think it is a bit surprising that a game of the same stature is being played at the same time. It is difficult to understand. Mathematically yes, [we will be back in the title race if United win] but we have to focus on our games and we have to win our games.
"Something should be done about it. I am a bit surprised they did not analyse that in the TV deals. What is happening there is two TV channels who have paid a lot for football who have conflicting interests in promoting games.
"You would like [the FA Cup] to be a unique competition, especially the semi-final and the final, and you'd like it not to conflict with other competitions. It's a big game and I am surprised."
Contracts to sort and new signings
Heading into the summer, Arsenal are yet to tie down the likes of Theo Walcott, Tomas Rosicky and Arteta to new deals, while with the season entering the final few weeks, clubs are likely considering their plans for the transfer window.
And while confirming the trio are all expected to pen extensions, Wenger says discussions over summer targets have not yet begun with still much to play for during the sharp end of the campaign.
"I am confident [that Theo Walcott will sign a new deal] because I believe that Theo has a great future," the Frenchman stated. He is coming back from a difficult injury and he is very young and I believe he will have a great goalscoring record in the future because of the quality and intentions of his game. I would like him to stay, yes.
"I think yes [Rosicky and Arteta] will be here next season. We will sort that out in May. I cannot give you any names [of transfer targets] because we are focusing on achieving our target between now and the end of the season.
"We have a massive squad, 24 players at the moment, and we have three out on loan so far and it will be important for next season to prepare well and get the right dimension for the squad."
© Copyright IBTimes 2023. All rights reserved.