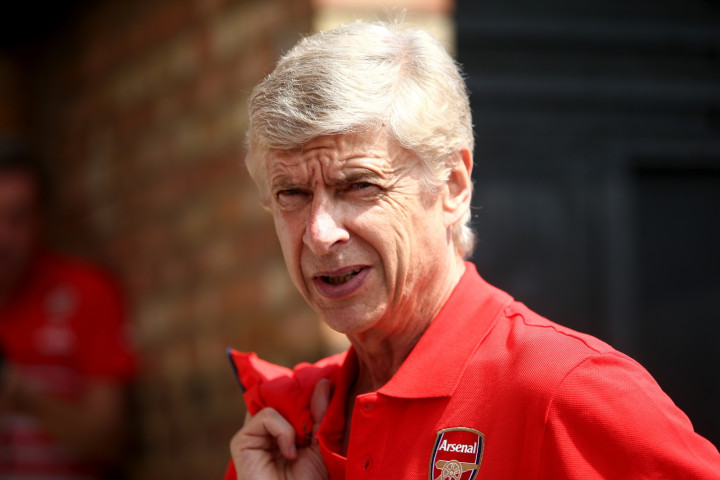 Arsene Wenger has challenged Alex Oxlade-Chamberlain to follow in the footsteps of football legends such as Zinedine Zidane and David Beckham, who spent a lot of their playing careers on the flanks.
The 21-year-old joined the Gunners in summer 2011 from Southampton and quickly emerged as one of the most promising players in English football – even earning a place at Euro 2012.
Last season was expected to be his final breakout into Wenger's starting 11 but a number of injuries prevented him to excel, while also hindering his chance to take part with England in the World Cup.
The Arsenal manager still has big hopes on Oxlade-Chamberlain's future but Wenger believes he will end up thriving on the wing rather than as a central midfielder.
"Beckham and Zidane played on the flanks and they turned out to be world-class players. Alex can be the same," Wenger was quoted by Arsenal's official website.
However, when asked about his favoured position, Oxlade-Chamberlain said: "I enjoy playing in central midfield but I'll play where the boss asks me to play."
"Whoever plays up front knows their role. It's up to the players around the striker to chip in with goals."
Arsenal will host Besiktas on Wednesday 27 August in the second leg of the Champions League play-off round after securing a goalless draw at Turkey last week.
Questioned about the game, Oxlade-Chamberlain said: "The Champions League is one of the biggest competitions in the world.
"We know if we can keep clean sheets, we've got the quality at the other end. We'll take confidence from first leg."
The manager confirmed Mikel Arteta, Kieran Gibbs and Olivier Giroud will all miss the game due to injuries while Lukas Podolski will be in the squad, even though some reports claim he can move to Juventus.
"Podolski is in the squad tomorrow and will stay with us," Wenger said.