Arsenal Boss Delighted About Diaby Return and Praises Willock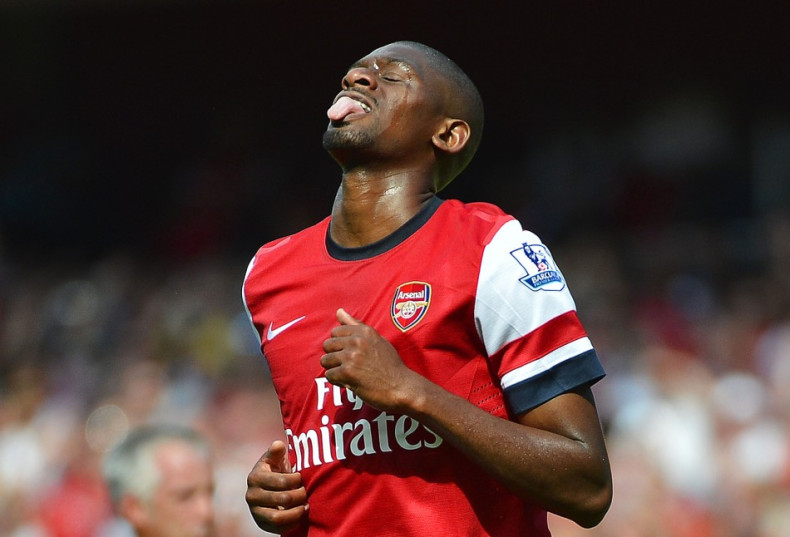 Arsene Wenger has claimed Abou Diaby's return to action can be a "major asset" for Arsenal next season, and heaped praise on 16-year-old starlet Chris Willock.
The pair played their part in the Gunners' opening pre-season game against Boreham Wood at Meadow Park on Saturday, helping to secure a 2-0 victory.
Diaby made just one appearance for Arsenal last season, after rupturing the cruciate ligaments in his left knee during a training session in March 2013.
Last season the 28-year-old Frenchman revealed that he even thought about ending his career during that 14-month rehabilitation period, but having started the pre-season with the rest of the squad is ready to play his part for Arsenal in the coming season.
Even though Wenger is thought to be in the market for German World Cup-winning midfielder Sami Khedira, he hinted that Diaby could be the ideal reinforcement if he can reproduce his best form.
"You wish that he just gets through the game, which happened here - I'm very pleased with that. If you get a fit Diaby back, it will be a major asset for our team. At the moment we go step-by-step and he came through this game so that's very good news for us," Wenger told Arsenal's official website.
The manager also hailed Willock's potential after the 16-year-old's surprising inclusion in the starting line-up at Meadow Park.
"He's a very young boy and I wanted him to have a run out with the big boys to see how much he has to do. But technically and tactically he integrated very well. Of course it's natural that he lacks a bit of power at that age but when he gets that he will be a very interesting player" Wenger said.
"[The game] was a good opportunity to give everyone 45 minutes. After the first two weeks of training, technically it was not as good. We lacked a bit of incisiveness in our runs and passes which is normal because we are not ready and it was very hot.
"It is more to see who can integrate into the first team from the youth team - who is the closest to the first team. For the first-team players who are used to playing in the Premier League, it was to see how fit they are and how much more work they need."