Carl Jenkinson has ended speculation regarding the actual cause of the breakdown of his move from Arsenal to Crystal Palace during the January transfer window. The Gunners' defender revealed that it was a combination of factors that led to the move collapsing and it was not because he demanded big pay.
The 25-year-old boyhood Arsenal fan was set to cut ties with the club on a permanent basis during the recently concluded transfer window after the club had accepted the Eagles' bid for the defender. But he was unable to agree personal terms with Sam Allardyce's side which saw him eventually remain with the north London club after deadline day.
Jenkinson admitted that he was looking forward to playing under Allardyce again after enjoying a productive season on loan under the same manager at West Ham United during the 2014/15 season. However, with the loan move falling through and with no guarantees of first-team games at Arsenal, the right-back is likely to be on the market again during the summer transfer window.
The former Charlton Athletic defender, however, has made it clear that he is not willing to give up, but will train hard and try to convince Arsene Wenger to give him another chance with the first-team. Jenkinson returned from a long-term knee injury in October last year, but his last appearance for the senior team was during the loss against Southampton in the quarter-finals of the EFL Cup.
"You ask any footballer and we just love to play," Jenkinson told the Telegraph. "Getting to January, I knew that I was not going to play so I was certainly open to something new and playing more regularly. I played regularly for two years [at West Ham] and in the main I felt I flourished.
"I think in a number of ways, Palace would have been a good fit. It would have enabled me to play again and that's all I want: to play football. I had a great year with Big Sam [Allardyce, at West Ham], played some of the best football of my career and got on very well with him. I've got great respect for him as a manager. The opportunity to play under him again was something I was interested in doing. In the end it didn't pan out.
"It's a culmination of things. When you do leave a club like Arsenal, everything needs to be right. It needs to be the right manager and financially – don't get me wrong, I don't want silly money – it needs to be right for me," the Arsenal right-back explained.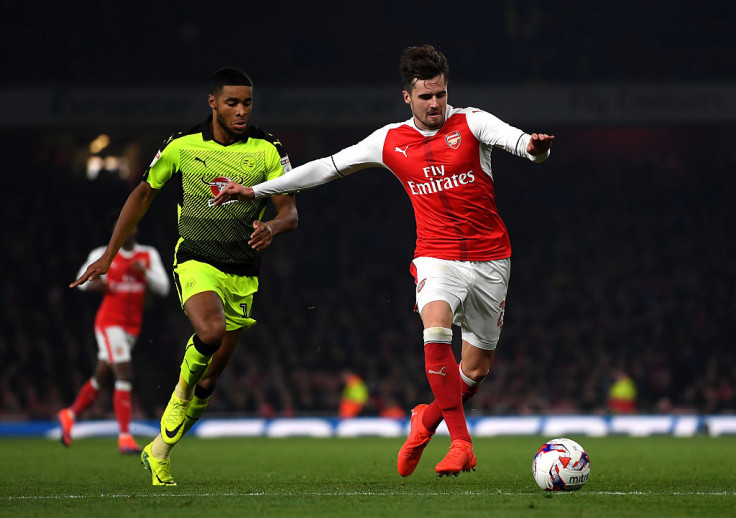 "Maybe I won't get that much football now [until the end of the season] but I've still got a 3½-year contract, I'm at Arsenal, played for Arsenal for a number of years. They are not pushing me out of the door but I also know I need to play football."