Tottenham have appointed Steve Hitchen as their chief scout as they continue to revamp their recruitment system. Hitchen was previously part of the scouting network at White Hart Lane when Harry Redknapp was at the helm and will report to a three-strong committee including Spurs manager Mauricio Pochettino, chairman Daniel Levy and Head of Football Operations Rebecca Caplehorn.
Tottenham have seen a lot of change to their recruitment team in recent months; Paul Mitchell, who previously worked with Pochettino at Southampton, is currently working his notice period after handing his resignation in in August, while The Independent reports senior scout Ian Broomfield left the club in December. Hitchen, whose most recent role in football was as Derby County's Director of Recruitment, will fill the position vacated by Broomfield, who had a hand in bringing the likes of Eric Dier and Toby Alderweireld to to White Hart Lane.
Mitchell joined Spurs as the Head of Recruitment and Analysis in the summer of 2014 but became disillusioned with the club's transfer policy. The Evening Standard claimed Mitchell was frustrated by Tottenham's failure to complete a deal for Chelsea's Michy Batshuayi, who has been starved of game-time at Stamford Bridge last summer. He had scouted the Belgian international extensively, but Spurs eventually plumped for the misfiring Vincent Janssen.
With all the turbulence and upheaval surrounding Spurs' scouting system, they will be counting on Hitchen, who has specialist knowledge in European football, to slot seamlessly back into life at White Hart Lane. He first arrived at the club in 2005 and departed in 2010. His most notable action during that time was identifying Luka Modric, then of Dinamo Zagreb, and pushing Tottenham to part with £17m to sign him. The Croatian is now one of the best midfielders in the world and a two-time Champions League winner.
Hitchen, who is predominantly based in Angers, later became part of Liverpool's set-up and is believed to have played a big part in bringing Luis Suarez to Anfield in January 2011. The Uruguayan, much like Modric, has gone on to win titles in Spain with Barcelona and is one of the finest players in world football. The 40-year-old developed a rapport with the much-maligned Damien Comoli while based in France and Redknapp expressed his disappointment at losing him to the Reds and lavished praise on Hitchen.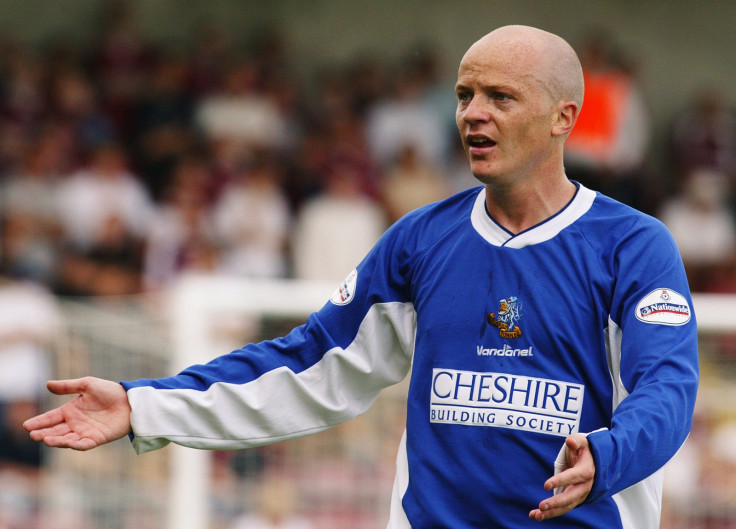 "Damien knows the French scene especially, and he's got a big scouting network," Redknapp told The Telegraph back in November 2010. "In fact, we have just lost our French scout, who is excellent.
"He's just gone to Liverpool, so he's nicked him off us a bit lively. It's a boy called Steve Hitchen and he was really good, an English boy who lived in France. He's gone to Liverpool. But he was very, very good and we liked him a lot. He would have been our main scout abroad."
Hitchen left Anfield along with Comoli as Liverpool's owners, much like Tottenham, set about revamping their recruitment system. He teamed up with Redknapp again when Queens Park Rangers appointed him as their Head of European Recruitment in August 2012. After three-and-a-half years at Loftus Road Hitchen joined up with Derby, but his spell at the iPro Stadium did not last long as he was relieved of his duties shortly after Nigel Pearson was sacked in October.
Though he is perhaps best known for his scouting career, Hitchen did enjoy a nine-year spell as a player and had stints with Blackburn Rovers, Macclesfield Town and Bangor City. Spurs fans will be more interested in his knowledge off the pitch rather than his skills on it, as their club can ill-afford another underwhelming transfer window.