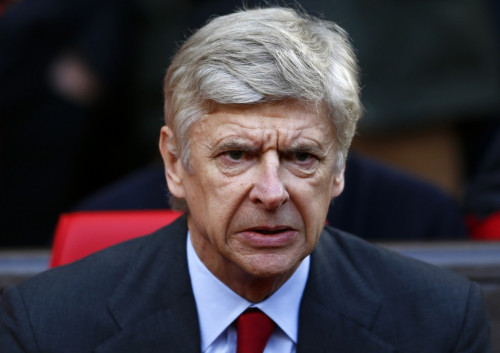 Arsenal chairman Sir Chips Keswick says manager Arsene Wenger will continue to be supported in the transfer window after the club revealed they possess cash reserves amounting to £120.6m.
Upon the announcement of the club's latest financial results for the period ending November 30, 2013 the Gunners confirmed football turnover had increased to £136m after significant growth in match day income, broadcast revenue and commercial and retail interests.
But the headline figure of Arsenal's latest impressive results surrounds their available capital, and Keswick has hinted that these reserves will be made fully available to Wenger, a declaration that suggests the Frenchman will remain at the Emirates Stadium beyond the end of the season
"Whilst youth development continues to be an important focus, we fully recognise the importance of getting the balance right between youth and experience," the chairman's statement read. "As you well know, we signed Mesut Özil for a Club record transfer fee in the summer and, in addition, the signing of Mathieu Flamini has proved to be an astute acquisition.
"We have also continued to invest in the squad by retaining some of our key players. We expect to be able to confirm, in the near future, that a number of our senior players have signed extended contracts. This is important for the stability of the squad.
"We will continue to work hard to keep the players Arsène believes can take us forwards. We will also continue to support the manager in the transfer market when he identifies players he believes can further strengthen the squad.
"We also have significant momentum off the field in terms of growing our revenues. The financial results for the first half of the year, which are considered in more detail in the Financial Review section of this report, show that the Club has recorded significantly increased revenue across each of its key areas of activity – match day, broadcasting and commercial. This is excellent news."
Wenger's current deal at Arsenal expires at the end of the season though the club are yet to confirm an extension has been agreed however an indication that he will be backed this summer suggests the Premier League title contenders are confident of a deal being clinched.
Furthermore, with Arsenal linked with making another marquee summer signing, particularly in attack where they have been linked with Diego Costa and Julian Draxler, Keswick's support Wenger points towards another exciting off-season in north London.