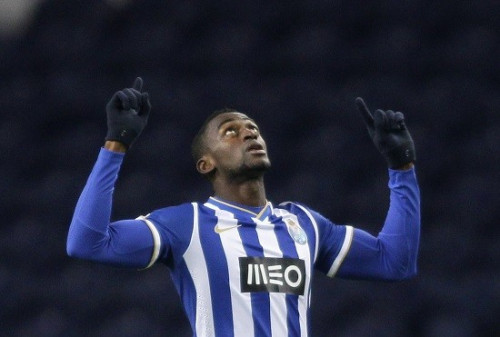 Jackson Martinez's new agent has handed a boost to Arsenal and Chelsea giants after claiming that the Porto star has not decided on his future yet, denying quotes from his old agent suggesting the player is set to sign a contract extension.
The 27-year-old moved to Porto in July 2012 and has since proved to be one of Europe's most clinical strikers, scoring 50 goals in 67 games in all competitions and catching the eye of a number of big European clubs, including those in the Premier League.
Last week Martinez's former agent, Luis Manuel Manso, revealed that the striker was set to sign an extension with Porto. But Luis Henrique Pompeo, who now claims to be the player's sole representative, has denied that Martinez has already agreed an extension on his current deal.
According to Portuguese newspaper A Bola Manso will have a meeting with Porto's representatives this week to discuss the deal and although the player is willing to stay at his current club he will demand a salary increase.
Aware that Martinez's future at Porto remains up in the air, Arsenal and Chelsea may be tempted to make a new attempt to sign the striker – with recent reports claiming that they were both considering paying his £34m release clause.
With Samuel Eto'o's and Demba Ba's long term futures in doubt, Jose Mourinho is keen on adding another striker to his squad and after Radamel Falcao's injury ended his season, his compatriot is now the Chelsea manager's first choice alongside Atletico Madrid's Diego Costa.
Meanwhile, manager Arsene Wenger is also desperately looking for an alternative option to Olivier Giroud and the Colombian would likely jump at the chance to move to north London after recently revealing his love for the Gunners.
"I cheered for Arsenal when I was a kid – I love their style of play. It's flowing and open with a lot of first touch passes. It would be suitable for a player like me," he said recently.
"If I get a chance to play for a high level club like Arsenal I wouldn't hesitate to accept it."