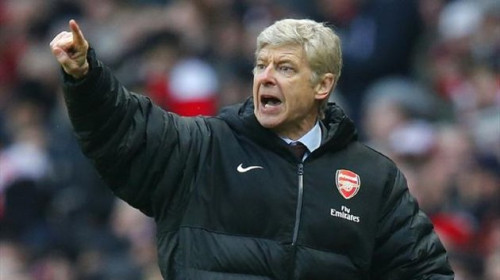 Arsenal and Chelsea are set to lock horns over a January transfer for Atletico Madrid youngster Saul Niguez, according to the Sunday People.
The Gunners have already opened talks with the player and are planning to get him signed this month. However, Chelsea will have their top scout watch over the youngster play against Getafe on Sunday and decide if they need to make an effort to sign the midfielder. The player is currently on loan at Rayo Vallecano and has raised a lot of eyebrows with his performance thus far.
Jose Mourinho has earmarked Saul as a replacement for Kevin de Bruyne, who is set to leave the club this January after failing to get enough chances with the first team. The Gunners, who have a lot of Spanish talent on them, with the likes of Santi Cazorla, Mikel Arteta and Nacho Monreal in their ranks were believed to be in pole position before Chelsea decided to make a move for the forward.
However, Arsene Wenger, who has seen through the development of Cesc Fabregas and made him a world beater, will be confident of landing the player given his reputation of breeding young talent. Fabregas, who transferred from Barcelona as a 16-year-old was regarded to as the best attacking midfielder in the Premier League before leaving for his boyhood club in 2011.
Atletico Madrid, who are currently under financial constraints, will be willing to leave the player for a substantial fee with both London clubs set to table a bid in the upcoming weeks.
The 19-year-old is open to the prospect of moving out of Spain in search of first team football and a bigger pay package and a move to one of the world's biggest clubs is likely to be a savoury proposition for the youngster.
Arsenal and Chelsea are both currently intertwined at the top of the table, with Chelsea currently leading the pack after their 2-0 win over Hull City. However, the Gunners will have the option to move back on top should they manage to win against Aston Villa when they visit Villa Park on Monday.