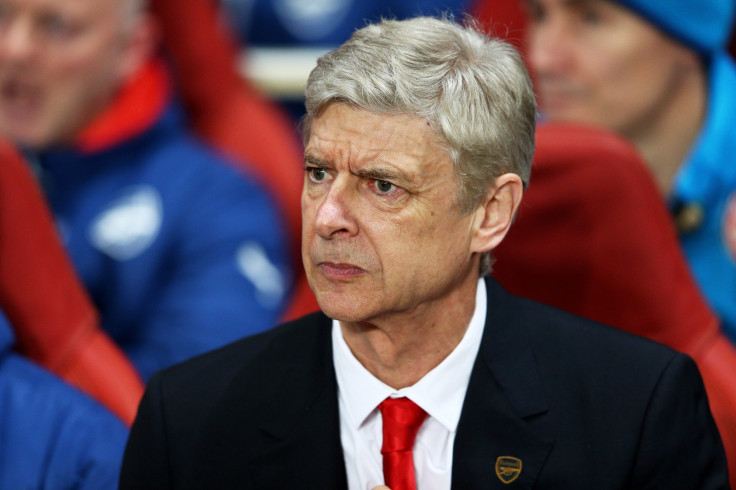 Arsenal have reportedly sent chief negotiator Dick Law to Argentina to finalise the move for Velez Sarsfield forward Maxi Romero.
According to the Daily Mail, the Gunners are in advanced talks with the Argentinean club over a move for the young forward and are hoping their chief negotiator can conclude the deal.
The report claims that, despite being in advanced talks, there is a problem with regards to the player's ownership, which is the main cause for the hold up in completing the deal.
It is believed that Romero's agents and the club have part-ownership of the player and a deal will not be completed until that is resolved.
The Premier League has strict rules regarding third party ownership and the report claims that Law has travelled to Argentina to sort out the issues regarding the player's ownership and complete the deal for the player, who has been dubbed the "new Messi".
The deal to bring Romero to Arsenal from Velez will cost the north London club a fee of around £4.5m ($6.6m) and it is claimed that the Argentinean forward will remain with the South American club on-loan for at least the next two seasons before joining the Gunners.
The youngster is yet to make his debut for the Velez senior team, but it is believed that he has been training regularly with the first-team.
Earlier in the month, the Argentine club's president confirmed that the Emirates Stadium outfit had made a big offer for the youngster, with the player's agent also revealing that he has met Arsene Wenger in London on more than one occasion.
"Arsenal have made a big offer for Maxi Romero. I don't want to talk figures just yet but it's a big offer," Velez president Raul Gamez said.