Arsenal chief transfer negotiator Dick Law to step down due to personal reasons
Law spent eight years at Arsenal before moving out.
Arsenal's chief transfer negotiator Dick Law is set to step down from his position with the Gunners due to personal reasons. Law, who had taken over from David Dein and was the acting sporting director for the north London club for eight years, will leave his position vacant in what is reported to be an amicable parting.
Sky Sports reports that the club are still at tenterhooks over whom to replace him with, but have already hired former Team Sky legal expert Huss Fahmy in July to handle contract negotiations. The move comes days after what has been regarded as a deplorable transfer window for the Gunners, where they missed out on top targets Kylian Mbappe and Thomas Lemar and lost Alex Oxlade-Chamberlain to Liverpool.
Law is known for maintaining a very cordial relationship with boss Arsene Wenger and has over the years completed a host of major transfers, including the likes of Mesut Ozil, Alexis Sanchez and Alexandre Lacazette to the Emirates. Arsenal have managed to sign only two players this window- Lacazette and Sead Kolasinac, while letting go of 12 fringe players.
The chief executive, Ivan Gazidis, is likely to step up in the role and has now taken office at the London Colney training ground, where he is expected to take a more hands-on approach with the football operations. Gazidis has always been a close confidante of Wenger and spends most of his time at Colney to assist Wenger in day-to-day activities.
Meanwhile, Wenger insists that the Gunners can still challenge for the title following scathing defeats at the hands of Stoke City and Liverpool. The north London club face Bournemouth on Saturday (9 September) and anything less than a win will put the spotlight back on the north London club.
"Yes, why not? We have only played three games, and two away games," Wenger told ESPN when asked about their chances for the title. "OK, we lost at Liverpool but we can redress the situation very well and very quickly. Some teams who are the new favourites, they are not in a better position than us."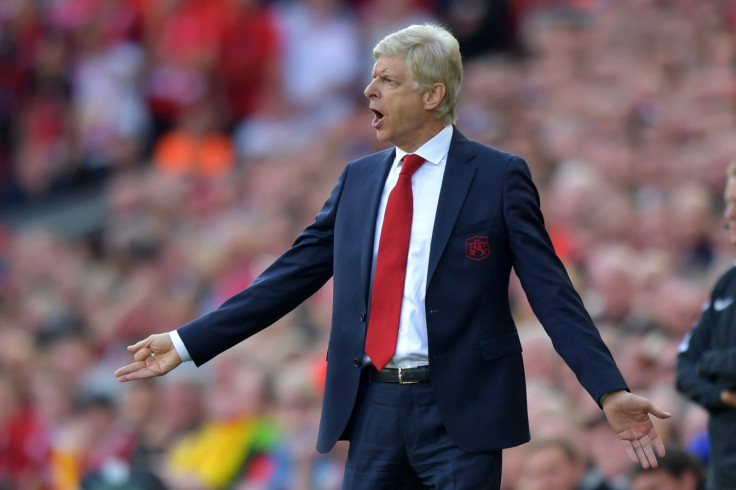 © Copyright IBTimes 2023. All rights reserved.