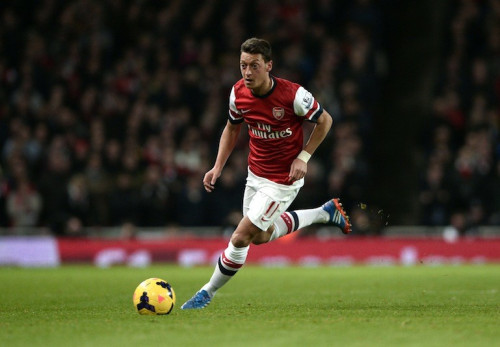 Arsenal's Chief Commercial officer Tom Fox has insisted that the Gunners are not in a position to compete against the financial resources of Manchester City or Chelsea.
City, who are owned by Sheikh Mansour from Qatar, have spent more than £1bn in investment which has changed the state of affairs at the blue part of Manchester.
The Citizens won their first Premier League title in over 40 years in 2011/12 and are favourites to win the title this year, having spent close to £100m last summer. In comparision, the Gunners have kept their pursestrings tight after shifting to the Emirates from highbury and are on a eight season trophyless run.
However, with the debt lifting and new commercial deals coming their way, the north London club managed to complete a record deal for Mesut Ozil last summer, whose influence has seen them go top of the table and challenge the likes of Chelsea and City for the biggest honour.
In spite of that, Fox believes that it is unrealistic to expect Arsenal to buy the best talent every summer as it is not possible for a self sustaining body to compete with nation bolies in Qatar or the likes of Roman Abramovich at Chelsea.
"You can't compete against that. We're a football club in London and we are a global brand, but we would never try to compete against the financial resources of a country. I just don't think that's a very realistic thing for us to do ... trying to chase those types of owners. Obviously it's just not possible," Fox said.
"Winning and doing it on our terms, in a self-sustaining way, I think (would be) incredibly powerful. We believe that we will be successful running the football club the way we're running it - despite a whole host of other issues, whether it's the economy at large, whether it's the make-up of the ownership.
"Almost by necessity, we have a financial model that doesn't allow us to go into the market every summer and buy all of the best players that are for sale," he concluded.