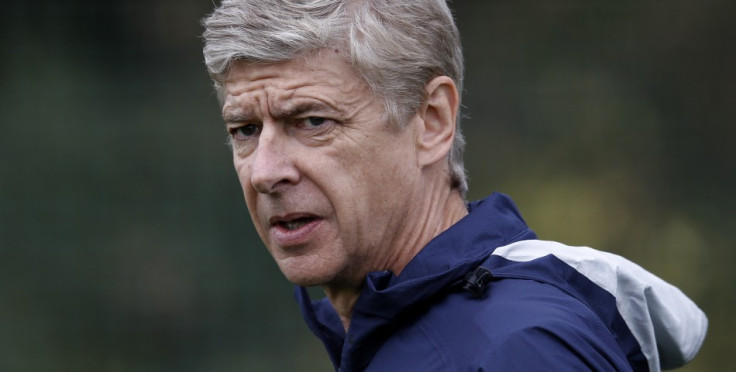 Nico Yennaris has signed a contract extension at Arsenal, with the 18 year old keen to continue his career at the club where he has spent his entire footballing days.
Yennaris made the move to the Emirates at 7 years of age, and now that he has just become an adult, Arsene Wenger has moved to secure the starlet's future with the Gunners.
The right-back made his senior debut for Arsenal in their Carling Cup match up with Bolton in October, where he played the full 90 minutes.
And Yennaris has become a regular in the Gunners' reserves team, making 18 appearances in the squad and captaining the Under 18 side to their Premier Academy League title in 2010. Wenger has often praised his ability to play in both midfield and defence, making him a versatile prospect for the club.
Arsenal will have moved to shore up the youngster for the long term, in the hopes of tying down their future stars as they continue to show potential.
The club has had a history of allowing contracts to run down until crunch time with players, and currently Arsenal are in talks with Robin van Persie, Theo Walcott, Johan Djourou and Andrey Arshavin over deal extensions, with all four free to leave the Gunners in the summer of 2013.
And after the last summer, in which Samir Nasri was able to pressure the club into allowing him to leave on account of being in the last year of his contract, Wenger doesn't want a repeat of the transfer speculation and the possibility for top clubs to poach his best players.
Wenger told reporters after Arsenal's 2-1 defeat over Norwich, in which van Persie scored both goals, that he hopes the striker stays on board with the Gunners for the long term.
"My dream is that Van Persie stays until the end of his career at this club," Wenger said. "I will do the maximum I can to try to convince him and I hope I will manage to do that."
"Robin has some competitors there but he is one of the best of course. He is exceptional and has something that you cannot give to people. He always makes the right decisions in a fraction of a second when there is little time available, that makes him exceptional."
With this in mind, Wenger is no doubt working to shore up as many youngsters at the club as possible so he can have a core group to develop without losing big players, like happened with Nasri and Cesc Fabregas last summer.