Danny Welbeck has allayed fears of an injury setback after revealing that it was just an illness at the wrong moment that forced him to miss Arsenal's 5-1 loss to Bayern Munich.
The Gunners forward was named in the starting XI for the second-leg of the Champions League last 16 clash against the Bavarian giants but he fell ill during the final warm up and was replaced by Olivier Giroud. The north London club were looking to overturn a 5-1 deficit from the first-leg but were handed yet another thrashing by the Bundesliga outfit, who won the tie 10-2 on aggregate.
Arsenal's pace did cause trouble to the Germans in the first-half and the home team went into the break 1-0 up. However, it was déjà vu in the second half after Laurent Koscielny was sent off for fouling Robert Lewandowski in the box. Arsene Wenger's team promptly fell apart after their captain's departure similar to their capitulation at the Allianz Arena just over two weeks ago.
Welbeck's added pace would have surely aided Arsenal's cause in the first-half and the striker was gutted to have missed a chance to face Bayern. The England international's sudden illness also meant that the Frenchman could only name six players on the bench for the game.
However, it will be a relief to all at the club that initial fears of an injury setback were unfounded owing to the fact that he only recently returned from a second long-term knee injury. Welbeck confirmed via his official Twitter account: "No injury, no tweak, just ill at the wrong moment. Devastated I couldn't play tonight."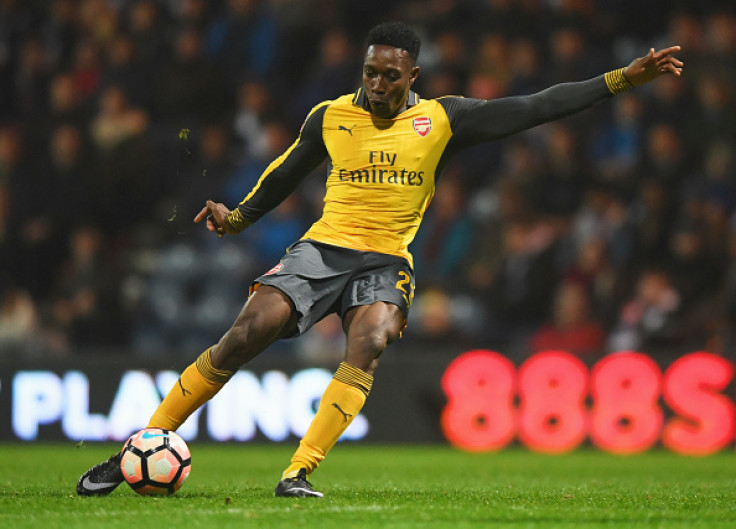 The 26-year-old should be available for Arsenal's net assignment, which is against non-league side Lincoln City in the quarter-finals of the FA Cup at the Emirates Stadium on Saturday (11 March).