Arsenal defender Gabriel will go unpunished for two-footed lunge on Troy Deeney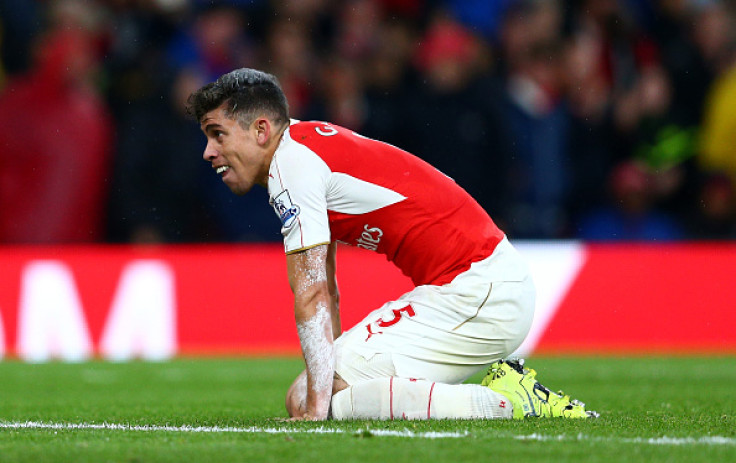 Arsenal defender Gabriel will not face retrospective action for his two-footed challenge on Troy Deeney during the Gunners' 2-1 loss to Watford in the quarter-finals of the FA Cup on Sunday (13 March). The Brazilian lunged studs-up at a loose ball inside the visitors' half and despite making first contact with the ball, he caught the Hornets forward, who also made an attempt at winning the ball, on his ankle.
Referee Andre Marriner, who was on the scene, failed to book the former Villarreal star or even give it as a foul, much to the displeasure of the visiting team's manager and players. The defender would have had to be answerable to an independent panel if the referee failed to view the incident properly.
Marriner, however, had a clear view of the incident and chose to continue play without any penalties, thus clearing Gabriel of any retrospective action. Watford forward Deeney was incensed that the tackle, which he labeled "the ones that can break legs", went unpunished. Despite being angry, the 27-year-old attacker has chosen to move on from the incident and credited the Arsenal centre-back for apologising immediately after the incident took place.
"I could have gone through him as well and I tried my best to keep the studs down, and [remain to] the letter of the law but he come over the top," Deeney said, as quoted by the Telegraph.
"I don't think he was intentionally going to do me but, fair play, he came and apologised. I was just a bit frustrated at the initial moment because they are the ones that can break legs. Thankfully I am a big lad and I rode the tackle. We are men at the end of the day. We shake hands and carry on until the next game. Crack on."
© Copyright IBTimes 2023. All rights reserved.