Arsenal captain Per Mertesacker says Bastian Schweinsteiger's current situation at Manchester United is down to "bad luck".
Schweinsteiger, 32, has been frozen out of the first team at Old Trafford by Jose Mourinho despite being fit to play.
The former Germany midfielder made 18 league appearances under Louis van Gaal last season, scoring one goal.
Reports earlier in the summer said Schweinsteiger had turned down a free transfer to Sporting Lisbon and that he wanted to stay and fight for a place at United at least until January.
But Mourinho has made it clear that there is no chance of the 32-year-old playing first-team football again for the Red Devils and has told him to find a new club.
"It's bad luck for him that he joined a club that has again changed its manager, and that the new manager does not want him," Mertesacker was quoted as saying by ESPN.
"It can happen to you at any time in this business, and it's a bit perverse. But Basti signed a good contract, and he knew where he was going.
"He just had bad luck with the way it worked out. He will draw his conclusions and I wish him all the best."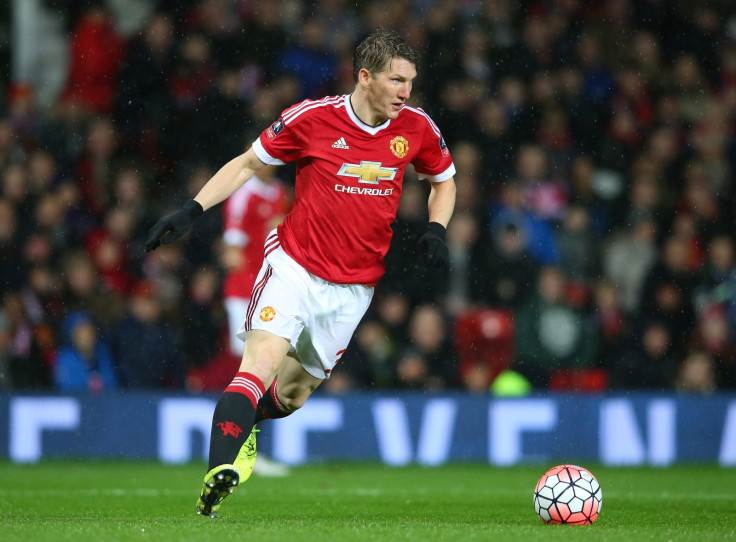 Meanwhile, Manchester City midfielder Ilkay Gundogan urged Mourinho to recall Schweinsteiger to the first team and described his compatriot's treatment at Old Trafford as "disrespectful".
"I believe that Manchester United could 100% benefit from a fit Bastian Schweinsteiger," he was reported as saying.
"If everything you hear and read is true, you can consider it disrespectful. He's not just some player, and also not only 18 or 19."
Schweinsteiger said back in August that his "dream" was to play for United again.
"My absolute dream would be play for Manchester United and help them reach their goals," the former Bayern Munich midfielder was quoted as saying by ESPN.
"One thing is sure: I'm not going to stop playing football. I still believe in my own ability. I could still help United if given the chance."