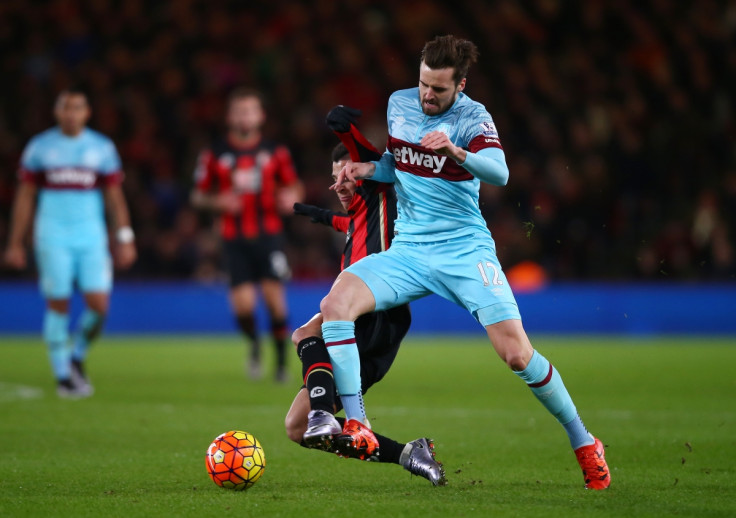 Alex Oxlade-Chamberlain has suggested Arsenal teammate Carl Jenkinson is nearing a return from the serious knee injury he sustained while on loan at West Ham United. "The Ox" says the right-back is hoping the Gunners continue their EFL Cup progress so he can have a chance to play in the less high-pressure environment as he continues his comeback.
Arsene Wenger sent the 24-year-old to the Hammers over the past two seasons as an aid to his development. But progress was halted last season when he suffered a cruciate ligament injury following a collision with Sergio Aguero in a game with Manchester City in January 2016.
Jenkinson has been working on his recovery at Arsenal's training facilities since, and last month revealed he was back to training with his teammates.
Now Oxlade-Chamberlain has suggested his friend's return to action is close, praising his performances during workouts.
"I'll be delighted to see all his hard work pay off and for him to return. He's looking really good at the moment. He's stayed around good people, that's always important. He's stayed close to his good friends and he's kept his spirits up and I think it's paid off. It's been a long, tough struggle for him but luckily enough now, he's looking like he's in a place where he's nearly at the end of the tunnel," Oxlade-Chamberlain revealed to Arsenal's official website.
Jenkinson may struggle to lock down a regular place in the Arsenal line-up due to the impressive form of Hector Bellerin. Yet, Oxlade-Chamberlain suggests the defender could have a chance to prove himself in the EFL Cup, with the Gunners ready to host Reading on 25 October following their impressive 4-0 win over Nottingham Forest in the previous round.
"He said to me before the game against Forest, 'Look Chambo, I don't want any of you lot taking it easy out there because I've got an eye on a little return soon in one of the later rounds.' So saying that reminded me how close he could be and that was nice, it gave me a little bit of motivation going into the game. So hopefully he can come back soon and maybe one of the cup rounds soon he can make his return."