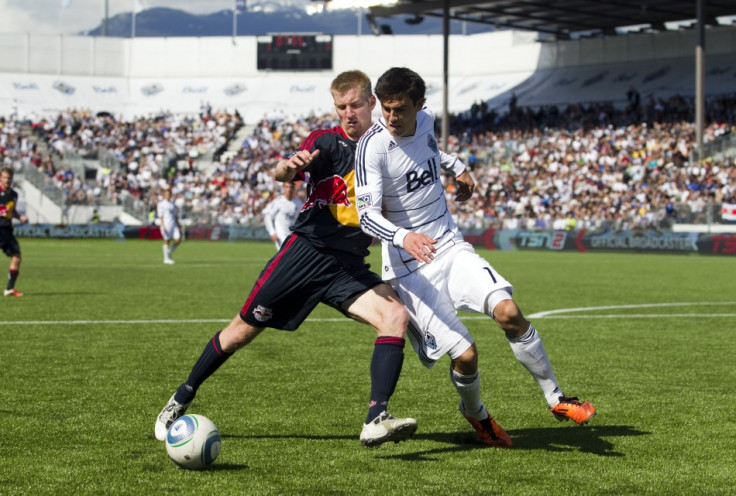 Arsenal target Tim Ream has made the move across the shores to England, with the 24 year old setting up two trial runs with Premier League teams.
Ream is set to start training with West Brom, before heading to Bolton while the off season of the MLS is on. The defender, who plays for the New York Red Bulls alongside Thierry Henry, is being watched by numerous clubs after starring for the American outfit last season.
Arsenal were said to be the main suitors for Ream, though West Brom and Bolton have been able to capture him for short stints so they can measure him up against some of the Premier League's finest.
And Ream's agent, Patrick McCabe, believes that while for the short term his client is committed to Red Bull, in the future a move to Europe could be on the cards.
"Both clubs have admired Tim for some time and it affords both parties a chance to see each other up close," McCabe told MLSsoccer.com.
"Roy Hodgson and Owen Coyle are top managers and, above all, this will be a good opportunity for Tim's professional development.
"But Red Bull has maintained that Tim is an important piece of the club for next season.
"Tim certainly is interested in moving to Europe but at the right time and under the right conditions. But he still needs to play regularly and Red Bull currently provides that.
"As he moves toward the end of his contract, I believe that there will be some interesting options for him in Europe in the future."
Arsenal are on the lookout for upcoming talent in preparation for the January transfer window, and Arsene Wenger has no qualms with heading overseas to find it. And after Henry reportedly alerted Wenger to Ream's services, the starlet has been on the Gunners' radar ever since.
Henry is currently training with the Arsenal squad in his own off season preparations, and the legend, who is the club's record holding highest goal scorer, will be supporting his teammate all the way to the Emirates if a deal goes through.