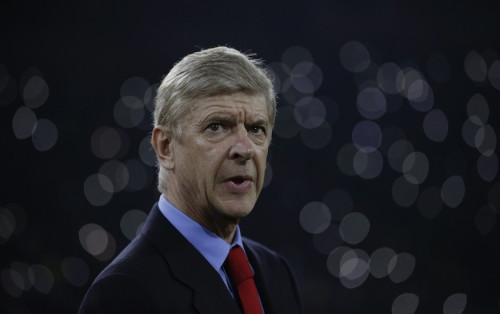 Arsenal continue to be frustrated in their attempt to add to their artillery after both Real Madrid forward Alvaro Morata and Fulham striker Dimitar Berbatov were deemed unavailable by their respective clubs.
Arsene Wenger faces ending the January transfer window without making a crucial addition to their forward line which would substantially improve their hopes of winning the Premier League title.
Olivier Giroud, who has scored nine league goals in 19 appearances for Arsenal, has been overworked this term, while Nicklas Bendtner is nursing an ankle injury.
Theo Walcott has been ruled out for the rest of the season after surgery to correct an anterior cruciate knee ligament injury, and despite the return of Lukas Podolski, the north Londoners look desperately short in attack ahead of the final 17 league games of the season and the resumption of the Champions League.
The Gunners lead Manchester City by a single point heading into the final four months of the campaign, a perilous lead which will require Arsene Wenger's side to make a telling improvement as the season reaches the sharp end.
The French boss was hoping to stage that improvement by signing a new forward in January, with Berbatov – who has become disillusioned with life at Fulham since the appointment of Rene Meulensteen as coach - among Arsenal's primary targets.
However, Meulensteen said prior to his side's trip to the Emirates Stadium this weekend: "Why am I so confident [that he will stay]? Because I know him, I know how he is.
"Berba sees this as an important game for Fulham, which has become even more important because of the result against Sunderland (a 4-1 defeat).
"It's going to be difficult enough - look at the form that Arsenal are in - so I am not thinking about that [his future] for one minute, and I am sure he won't."
Arsenal have also been linked with a loan move for Morata, who has made one La Liga start for Real this season, however manager Carlo Ancelotti is adamant his future remains in Spain.
"He's not asked to leave, he doesn't want to leave, I think he's happy here," the Italian stated. "Nothing's changed in recent days. Morata is staying because we need him this year.
"He's a Fulham player and that's how we prepare. We've had no problem at all."