Arsenal forward Alexis Sanchez expected to join Chelsea for £50m
Paul Merson describes Gunners' actions in allowing Sanchez contract to run down as 'extraordinary'.
Arsenal will cash-in on Alexis Sanchez this summer and "won't be fussed" about selling the forward to Premier League rivals Chelsea for £50m ($62.2m), according to former midfielder Paul Merson.
The Chile international is yet to commit to signing a new deal with the Gunners, with less than 18 months remaining on his current deal.
Manager Arsene Wenger has no plans to allow the former Barcelona hitman to leave The Emirates Stadium in the summer, and appears intent on retaining the player regardless of whether he pens an extension or not.
However, the off-season will represent the last time the north Londoners can realistically demand a large fee for Sanchez, with him being available for a free in 2018.
Premier League leaders Chelsea have been heavily linked with a move for Sanchez, with a move to west London said to be the 28-year-old's favoured destination if indeed he does leave Arsenal this summer.
But having cashed in on the likes of Robin van Persie and Samir Nasri in the final year of their contracts, Merson expects the club to repeat that trend during the upcoming transfer window.
"I think Sanchez will leave this summer," Merson told Sportinglife.com. "It's terrible how Arsenal can let a player of that talent run the years down on his contract. I don't think Arsenal will finish in the top four and if they don't finish in the top four then I don't see him staying.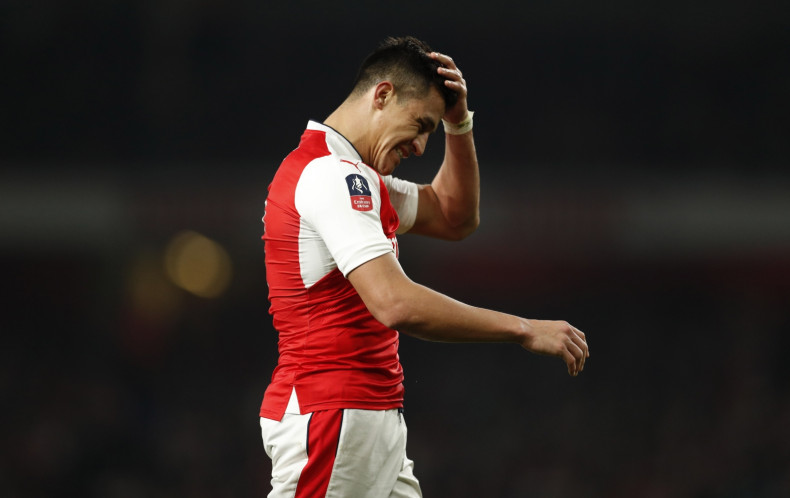 "There's about eight of the players with contracts running down and I find it extraordinary that they are in this situation. Because of everything going on with Arsene Wenger, I think they've just forgotten about the players. I know the way Arsenal work so there is no way they will let Sanchez leave for nothing if they can £50m for him in the summer. They will have no qualms in selling him to Chelsea.
"Arsenal will have no choice if Chelsea are the team that are prepared to pay £50m then Arsenal won't let him see his contract out. People say 'oh well, they won't sell to Chelsea', but they sold Robin van Persie to Manchester United so they won't be fussed about that."