Arsenal: Francis Coquelin watched 'two players fighting' on his first day at the Emirates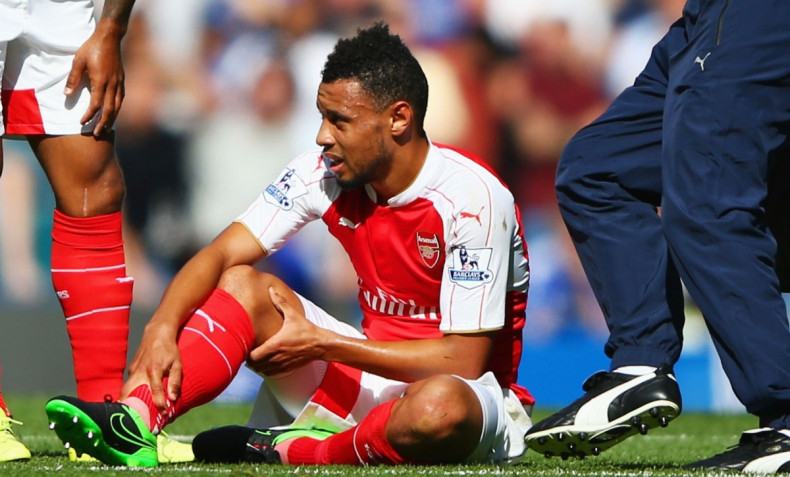 Arsenal midfielder Francis Coquelin has revealed that he had reservations on whether to sign a contract with the Gunners after a week long trial at London Colney. The 24-year-old revealed that he saw two players fighting with each other on his first day and had problems trying to acclimatise to his surroundings given he did not even know the language.
In hindsight, the midfielder said that is thrilled to have decided to stay at the Emirates, having established himself as an integral part of the Arsenal midfield since returning from loan at Charlton. The Frenchman got his chance, after a myriad of injuries to key players, forced Arsene Wenger to call him back to the squad at the end of 2014. Since then, there has been no looking back for the midfield anchor.
The midfielder got a chance to train with the first team as a 16-year-old. On his first day he got into an argument with then goalkeeper Jens Lehmann. The youngster was so disturbed that he had reservations over whether he would be able to travel for the U-17 European Championship scheduled with his national team two weeks later.
"When I left Arsenal I wasn't sure whether I would come back," Coquelin told Arsenal's official website. "I remember my first training session with the first team and it was war. I said to the boss at the door when I left, 'This is different!'
"I remember seeing two players fighting in training, and I had an argument with Jens Lehmann as well and I was thinking, 'Wow, where am I?' Two weeks later we had the European Under-17 Championship and I was more worried about whether I would be alright to play in that [than whether I would get a deal]."
Coquelin went on to add that it was a difficult experience for him at first as he had to stay away from his family and had to learn a new language. But, after the initial month, things started getting better and he got acclimatised to life in England.
"It was a difficult decision because I had to leave my family in France," he said and added, "But I thought it was time for me to go, so I went. It was tough at first. When you're young, staying in a hotel room and not doing anything, not seeing your friends, not speaking the language, eating different food... it's hard.
"But what helped me a lot was when I moved in with my first lodging family in Enfield. I'm still really close to them now and actually feel like part of the family," he concluded.