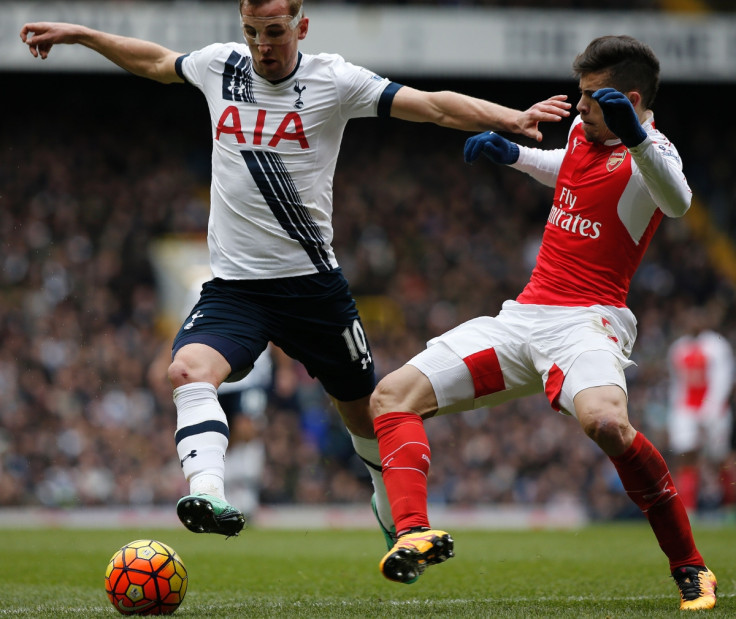 Arsenal defender Gabriel has revealed that he wants to emulate his defensive partner Laurent Koscielny and reach his level of consistency. The Brazil international has started eight consecutive games for the Gunners and is currently being used ahead of Per Mertesacker in the Gunners backline.
Arsene Wenger had recently commented that Gabriel is similar in style to Koscielny as they are both fast and can cover ground faster, as compared to Mertesacker, who relies on his positioning to thwart opposition attacks. However, the German has been guilty of giving away goals cheaply, most notably against Barcelona at the Emirates, when both goals were down to him making bad decisions, which led to the front three of Luis Suarez, Lionel Messi and Neymar getting time on the ball near the Arsenal penalty box.
"I'm really happy to be compared with such a great player. He has been showing throughout the season that he can be one of the best, or is one of the best, defenders in the world," Gabriel told Arsenal's official website.
"I feel very happy and want to train more and more every day to be better in every match to make sure I can get to his level. I want to become one of the best defenders.
"I have to change my style a little bit [depending on my defensive partner]. When I'm playing with Mertesacker, he's much more experienced. He plays more in his position, talks to me a lot whereas Laurent is a faster player. Laurent is more similar to me. There are a few differences but the quality of their passing is something which gives me a lot of confidence."
The manager has made some major changes that have set the Gunners back on their path, winning their last two games in the league. Mohamed Elneny has been slotted alongside Francis Coquelin in the centre of midfield while Alex Iwobi has been drafted on the left, with Alexis Sanchez moving to the right, where he has been a revelation.
Meanwhile, Gabriel also touched on the communication part and explained that he has been really working on his English as failure to talk regularly with his defensive partner is a hindrance he would like to avoid if he has to be a regular member in the team.
"Communication helps too. Sometimes at the beginning we think that it's not important to learn English, that the important thing is to play," Gabriel added.
"It's obvious that it's important to play well but communication is very important when you play in defence, so I realised it was important for the defence for me to learn English when I was playing and training."