Petr Cech has said Arsenal are keen to atone for their "slap in the face" defeat against Liverpool by beating champions Chelsea at Stamford Bridge this weekend.
The Gunners put in a woeful performance as Liverpool coasted to a 4-0 victory at Anfield, courtesy of goals from Roberto Firmino, Sadio Mane, Mohamed Salah and Daniel Sturridge, on 27 August.
Arsene Wenger's side have bounced back from that result with back-to-back wins over Bournemouth and Cologne in the Premier League and Europa League, respectively, and Cech is keen to extend that winning run at the home of their London rivals.
"We have to draw a line under what happened and move forward," the 35-year-old goalkeeper told Sky Sports.
"We played Chelsea in the Community Shield and in the FA Cup final last season, so we know we can beat them. They know they lost two games against us that they were not happy to lose, so this is something we have to use to our advantage."
Arsenal are in 11th place in the Premier League table after two losses in their opening four fixtures, and Cech admitted that his side could not afford to lose further ground on their rivals this early in the season.
"Liverpool was a big slap in the face, it wasn't acceptable for a club the size of Arsenal and the team that we are," he stated.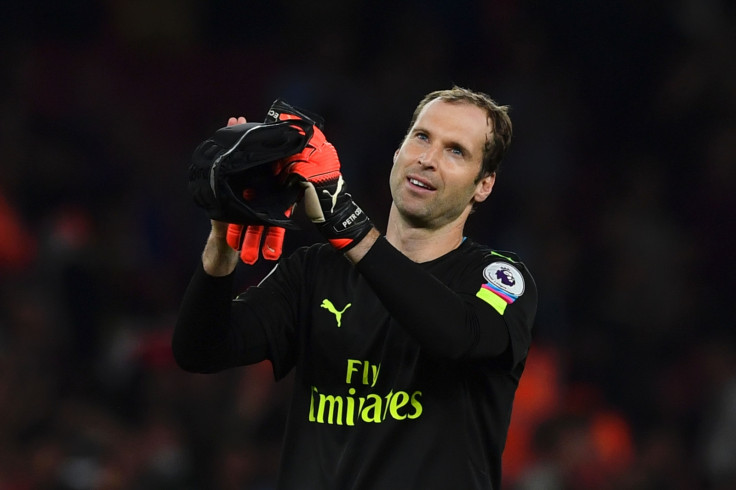 "We had to really make sure we put things right against Bournemouth and the reaction from everyone was brilliant. The determination and intensity was there against Bournemouth, the way we played was more like it.
"Chelsea have the same objective as us, they want to challenge for the title so it's a big game this weekend," the former Blues goalkeeper added.
"If we want to be close to the top of the table after two defeats then we have to win the big games and this is the first opportunity for us to do so."
Arsenal have not beaten Chelsea at Stamford Bridge since 2011.