Arsenal: Ian Wright embarks on Twitter altercation with fan over banner after Hull City win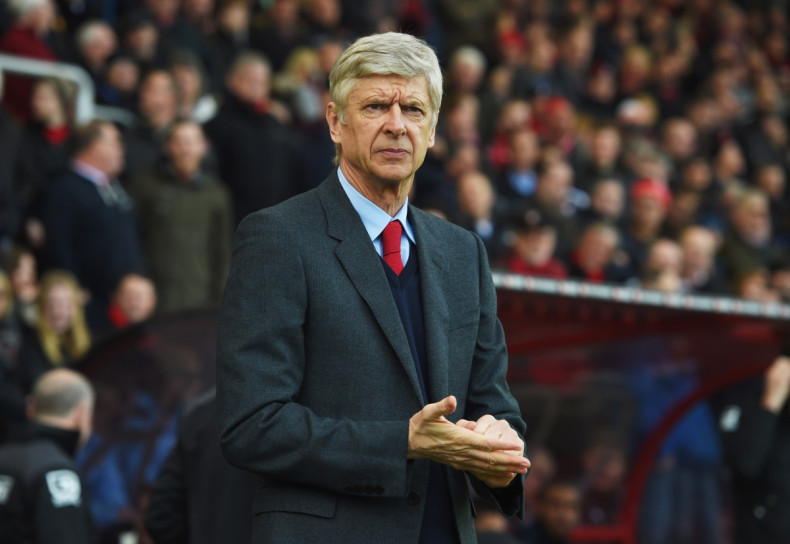 Arsenal legend Ian Wright has hit back at fans for unfurling a banner pleading for the departure of Arsene Wenger after the Gunners' 4-0 win over Hull City in the fifth round of the FA Cup. Wright went on a Twitter showdown with a fan who claimed responsibility for the banner, stating that this was not the time to voice his reservations against the manager.
Wright had previously spoken on TV regarding Arsenal's failure to cope with the pressure this season, stating that consecutive FA Cup wins was nothing to scoff at despite their failures in other competitions. The 4-0 win means the Gunners have progressed into the quarter-finals where they will take on Watford at the Emirates on Sunday.
The duo had another round of exchanges where Wright, winner of two FA Cups with Arsenal, stated that he had given everything while playing for the Gunners, including his physical well-being and would do it again if given a choice.
The FA Cup remains Arsenal's best chance of a trophy this season, having gone eight points behind Leicester City in the league after going on a run of five games without a win in all competitions. Following the Watford game, they will take on Barcelona in the second leg of the round of 16 tie in the Champions League where they are currently trailing by two goals and nothing short of a miracle would confirm their progression into the quarter-finals.
However, for Wenger, the problems have kept mounting, with Gabriel, Aaron Ramsey and Per Mertesacker suffering injuries in the game against Hull. Ramsey was a second-half substitute but had to be replaced minutes later after he picked up a thigh injury. Meanwhile, Mertesackeer had to be replaced after he cut his eye after a clash of heads with Manchester United loanee Nick Powell while Gabriel picked up a slight hamstring problem and was replaced with Nacho Monreal.