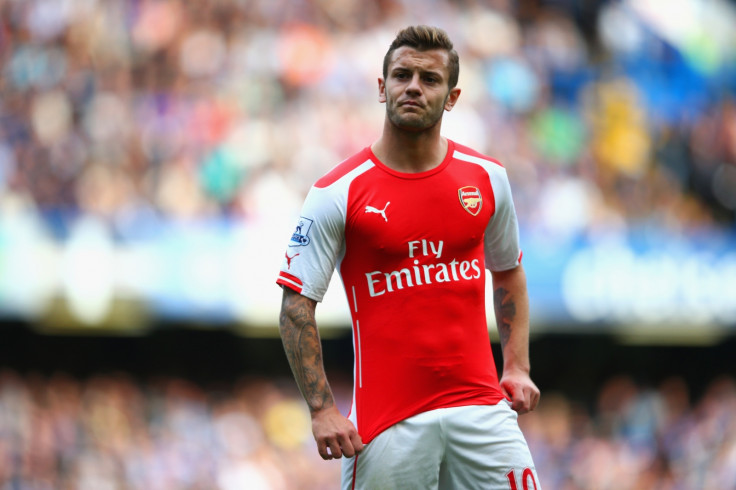 Arsenal have received a major injury boost with Jack Wilshere's specialist stating that the midfielder will be back in full training in less than four weeks, according to the Mirror.
The 23-year-old sustained a hairline fracture in his right fibula following a collision in training, with initial reports suggesting that he will be out for more than two months.
However, on consulting the specialist, who oversaw Wilshere's injury ravaged career, it has been mooted that the player can return to first team action after the international break, which shall come as a major boost for Arsene Wenger.
The Gunners are well endowed in the midfield, with the likes of Aaron Ramsey, Francis Coquelin, Santi Cazorla and Alex Oxlade-Chamberlain all capable of playing in the position. This will allow Wilshere to return to the squad after some much needed rest.
He missed a major part of last season after being tackled by Paddy McNair in their game against Manchester United at the Emirates, but the recent setback is unlikely to pose much of a hindrance. The current injury is a minor one as compared to the myriad of incidents which stunted his development over the past few years.
However, Wenger insists that his body is finally settling down, which should save him a few trips to the treatment table.
"Jack learns. He is intelligent. But I also believe that your body settles down at the age of 23. I have seen many, I have developed many, many young players and many of them were injury-prone at the ages of 19, 20 and 21," Wenger said.
"You think they will always be injured. [Then] at 23, suddenly their body adapted and they went through their whole career. We had many of them. Ashley Cole had ankle problems, Gael Clichy had surgeries, Robin van Persie as well before the age of 23. After that, they settle," the French manager added.