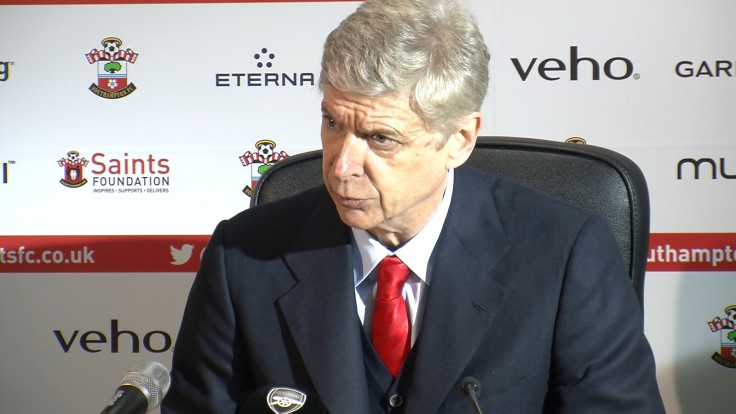 Arsene Wenger says Mathieu Debuchy will see a specialist about his injury but admitted the defender could be out for some time after he came off in Arsenal's 3-0 win over Stoke.
The Gunners looked completely in control against a hapless Potters side on Sunday afternoon as Alexis Sanchez grabbed a brace and Koscielny scored a header.
But Debuchy came off the ground looking seriously hurt in the 13th minute, which Wenger has now confirmed was because of a shoulder injury.
"He has to see a specialist then we see where we go from there," he said, according to BBC Sport. "A dislocated shoulder can take a while."
Nacho Monreal also appeared to suffer amongst a spell of tough tackling from Stoke but he came back on the ground after treatment and a change of shirts.
The Gunners scored a goal against the visitors within six minutes and Wenger explained that this good start helped them build on a game in which they were completely dominant.
"Collectively, you're happy when you score a few goals," he explained. "We had a strong start and we knew that was vital today.
"Hopefully now a few players are back from injury, we can keep our run going. We had players in contention to start today, but we lost another defender [Debuchy] and I'm not sure for how long.
"Alexis Sanchez is one of the best players. He's a fighter with a combination of talent and fighting spirit which is very difficult to find. He plays with passion and you want people to enjoy what they're doing on the pitch and show it as well."
Arsenal now go to fifth in the table and are level on points with fourth placed Southampton at the time of writing. The side face a tough group of fixtures in the coming weeks with Manchester City and Tottenham in their sights as well as an FA Cup match-up with Brighton.