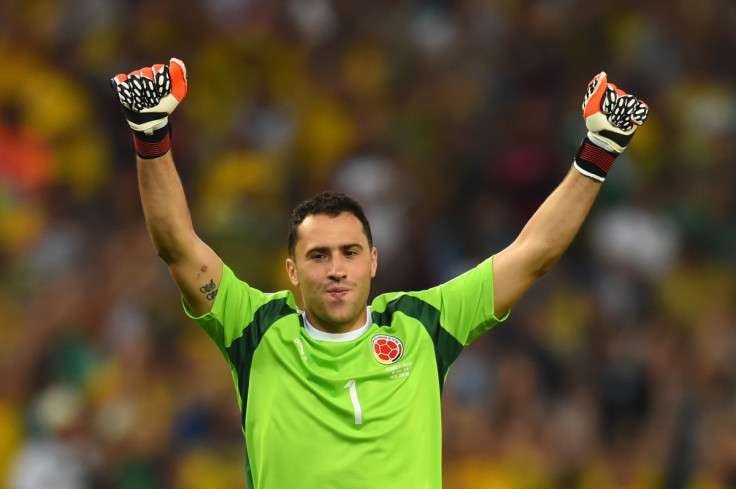 Arsenal sent David Ospina to Barcelona for treatment after their own doctors failed to find the problem with the keeper themselves.
The Gunners found Ospina to be a guiding light for the defensive line-up when Wojciech Szczesny fell out of favour with Arsene Wenger, but when he arrived at the Emirates he was not at his best, suffering from a knee injury.
And according to Metro, the Columbian was unable to have the problem diagnosed correctly at Arsenal, so as a result he was eventually sent to Barcelona for the Catalan team doctors to tend to him there.
It's another piece of negative news for the Gunners' medical team who have been criticised on many occasions for their handling of players injuries.
Jack Wilshere has in particular fallen victim to a number of problems in his time at the club and it would appear that over recent years the north London side has had more issues than other big-name clubs and regular Champions League competitors with keeping their players fit.
When Mesut Ozil succumbed to an injury in October last year, Wenger was forced to defend his club doctors, telling reporters at the time: "We have to consider every injury individually. Most of the injuries we've had are joint problems and accidental problems and there are post-World Cup traumatic injuries.
"The only muscular problems we have had consistently this year are Arteta and Ramsey. Ramsey is quite surprising because he's young and has good stamina and we haven't really found out why.
"Let's not forget, we've played eight Champions League games since the start of the season and when your bodies are not really prepared and you go Wednesday night to Besiktas and Saturday to Sunderland, it's demanding.
"Is that the only explanation? I don't know but I cannot deny that we've had more injuries than planned."
Arsenal and Barcelona enjoy a particularly friendly relationship and the clubs have been known to help each other out in the past, particularly with transfers.
But this isn't news that Gunners fans want to hear as they side fight to get back into the top four and will likely finish the season without a title for the 11th year in a row.