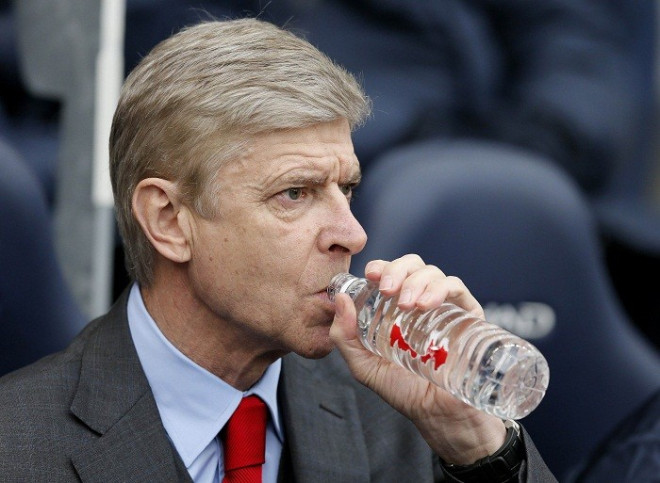 Rubin Kazan's rising star Sardar Azmoun has revealed Arsenal, along with AC Milan and Juventus are interested in signing him in the summer.
The 19-year-old has been linked with a move to the Emirates as the Gunners scouts have watched him while in action for the Russian club. The forward's impressive talent has seen him being dubbed as "Iranian Messi."
Azmoun admitted that Barcelona are also keen on acquiring his services. However, the transfer ban on the Catalan club has seen the Iranian teenager consider his options elsewhere.
"I have offers from three major clubs. Arsenal, AC Milan and Juventus. The talks with both Milan and Arsenal are getting very serious. Both clubs have spoken to Kazan," Azmoun said, as quoted in Goal.com.
"I also had an offer from Barcelona, but due to their transfer ban the club is out of picture at the moment. But for me it's important to keep focus on Kazan.
"I'm very proud to have Arsenal looking at me, but as I said, right now I'm only focusing on the Russian league. We have seven games left, I will decide after these games," the forward concluded.
The north London club has long been signing young talent over the years. Arsene Wenger has landed Theo Walcott and Alex Oxlade-Chamberlain at an early age, who has now become a regular for both Arsenal and England.
A summer move for Azmoun to the Emirates could likely see him be a part of the Gunners' starting lineup. But Arsenal need to battle with Italian giants Juventus and AC Milan in signing the talented youngster.
Meanwhile, Arsenal take on Wigan Athletic in the FA Cup semi final clash at Wembley later this weekend. The Mirror reports the Frenchman is likely to hand Aaron Ramsey a place in the starting lineup against the FA Cup winners.
Ramsey has been sidelined for most part of the second of the season with injury. The Wales international featured for the first time this season during Arsenal's 3-0 defeat to Everton at Goodison Park. The midfielder could start for his side against Wigan on Saturday.