Henry Sides With Wenger Over Transfers
Thierry Henry agrees that Arsenal badly need Jack Wilshere and Abou Diaby before any new faces
Thierry Henry has joined Arsene Wenger in his sentiments that Jack Wilshere and Abou Diaby could be the biggest boosts to the Arsenal line-up next season, as the pair make their recoveries from injury.
Wilshere is hoping to make his long-awaited return after spending a season on the sidelines, while Diaby has struggled with hamstring, groin and calf problems that left him out of Wenger's line up on a number of occasions.
And as Henry talked about Arsenal to Sky Sports, he insisted that Wenger is making the right choice in relying heavily on the midfielders to come through next season, as opposed to completing a signing blitz in the middle of the park this summer.
"I saw what the boss said the other day and I will say what he said - hopefully they will sign this year Wilshere and Diaby," he said. "I thought it was a clever thing for him to say as usual.
"You need those guys around. Mikel Arteta did extremely well, but you need those guys also in the squad."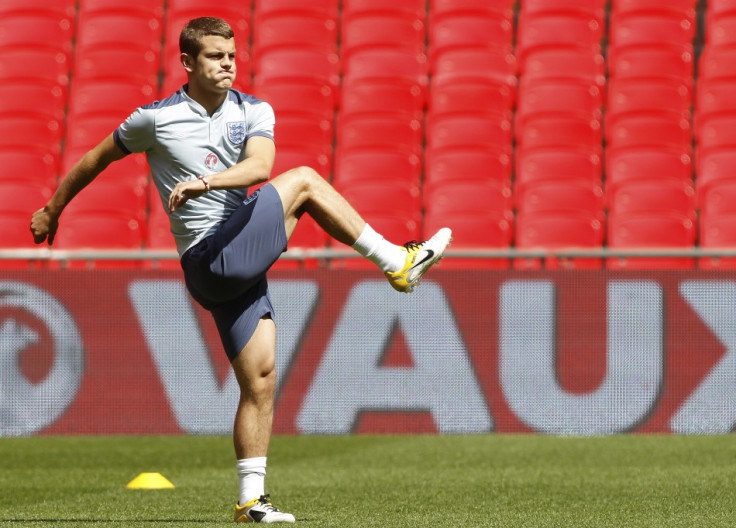 For Arsenal fans, the return of Wilshere in particular couldn't come soon enough. The England international is touted for big things for both his club and country, and Henry believes that he will bring a lot more confidence to the squad as they aim to end their trophyless run.
"You want Jack Wilshere around," he explained. "He reminds me of when I first arrived when the old guard was there. He's an Arsenal fan in the first place and you need this type of player around in the dressing room.
"It's not only that he's an Arsenal fan, and not only an Englishman, but he's a good player, it's as simple as that.
"What a shame that he stopped a bit because he was on his way. I just wish him all the best that he can come back quick and wear the shirt he loves so much."
Wenger has admitted that he hopes to sign more players before the transfer window closes at the end of August. But the manager is keen not to repeat the same mistakes as last year, in which after losing 8-2 to Manchester United, he brought five players to the Emirates in the final 24 hours of deadline day.
© Copyright IBTimes 2023. All rights reserved.