Jack Wilshere has insisted that Arsenal will have the last laugh over Samir Nasri, as the Manchester City midfielder taunted his old club over their third place finish this week.
City won the Premier League title in the last five minutes of their season, taking out a much needed win over QPR to seal the trophy on goal difference over cross-town rivals Manchester United.
And as the club celebrated their achievement, Nasri couldn't help but have a go at Arsenal and their fans, saying they should 'move on with their lives' and 'celebrate their third place finish'.
And in an interview with Talksport, Wilshere said he believes that the France international may have spoken too soon with his gloating.
"I don't know what goes on in his head," he said. "I mean fair play to him he's won a trophy, but I think over the next couple of years that's our goal to win the trophy.
"I can really see Arsenal winning the trophy so maybe he spoke too soon and we can rub it in his face next year."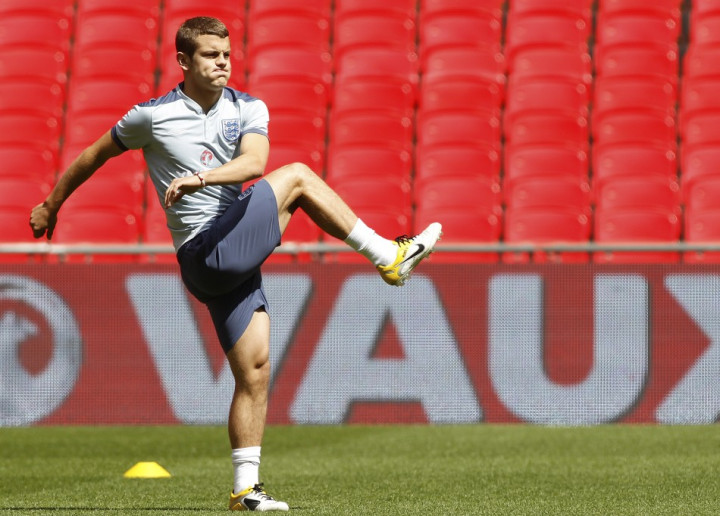 The comments from Nasri come amongst growing speculation that City are showing interest in another Arsenal talent, in the form of skipper Robin van Persie.
The striker's agent admitted this week that he had spoken to the club, but Wilshere believes that a top three finish will encourage van Persie to commit his long term future to the Gunners.
"We all know what Robin van Persie brings to the team and his leadership qualities and I think it's important we keep him," he explained.
"I think third place really helped us in that with keeping him, and I don't really know whats going on but I know he's having contract talks this week and I'm hopeful that he can stay.
"And it wasn't just him [who shone for the squad this year], I think Yossi Benayoun was brilliant - when he wasn't in the team he showed his fight. He's an older player and his hunger at that age for me was inspiring."
Wilshere is working hard to get fit again after missing the entire season due to injury, and will also miss out on the Euros this year as a result.
But the 20 year old believes that fellow Arsenal teammate Alex Oxlade-Chamberlain will be a fine choice for the England line-up should Hodgson feel he's ready for the squad.
He said: "We've all seen what he can do on the pitch.
"At 18, he was the best player on the pitch against AC Milan in the Champions League, playing in central midfield, which is not his natural position.
"If the manager picked him, it would be great. He's such a calm young man, he knows everything that's going on around him and he knows what the future holds for him. His feet are on the ground and a tournament like this would do him good.
"Nothing fazes him and he's showed everyone what he's made of."