Arsenal midfielder Jack Wilshere believes he will regain his best form by Christmas. The 20-year-old England international has only just returned to the Gunners' first team after a 17-month injury lay-off.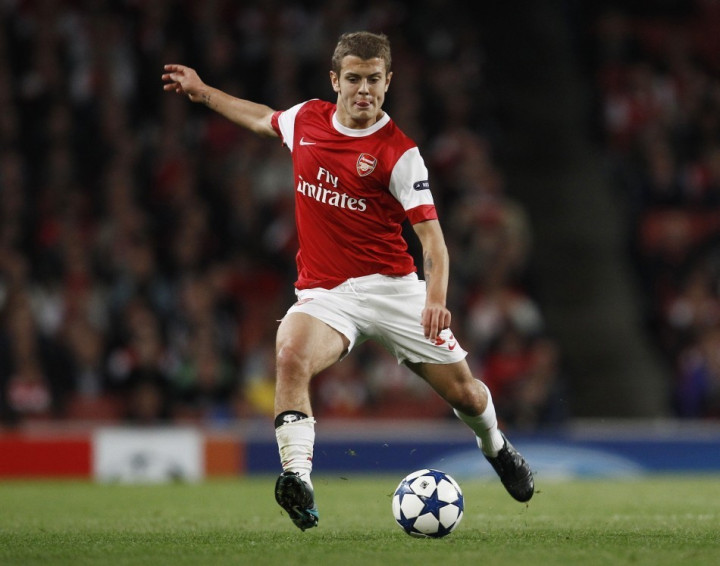 The youngster celebrated his comeback by scoring in Arsenal's 2-0 Champions League group stage win over French champions Montpellier. The win means Arsene Wenger's side have qualified for the knock-out stages of the tournament. Wilshere's goal was his first competitive strike for the club since a 4-2 win over Aston Villa in 2010. And poetically enough, the Gunners' next game is against the Midlands club.
"I had never been injured, so how long it will take for me to come back is hard [to say], but I feel good. Percentage-wise, I'm probably 80 to 85," Wilshere told the club's website, adding, "I'm feeling better and better with every game and I think I heard the boss say at Christmas you'll see me back to my best. I think that's probably a reasonable timescale."
The central midfielder also spoke on the games he has played since his return, dismissing notions he would have preferred a less demanding schedule for his injury return. Arsenal have played Manchester United, Tottenham and a critical Champions League fixture in Germany, against Bundesliga side Schalke 04.
"It doesn't get any tougher than that - Man United away and then Tottenham at home - but they're the games that I want to be involved in. That's the Premier League. You're not going to have an easy game in the Premier League, even if you play the so-called lesser teams. They're never easy," Wilshere insisted.
Ticket Prices to Stay Unchanged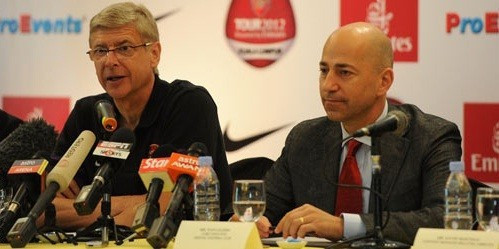 Meanwhile, club chairman Ivan Gazidis has dismissed notions of lowering ticket prices, following a record £150m five-year sponsorship deal with Emirates Airlines. The Gunners have the most expensive ticket prices in the Premier League, and the fact that fans have not seen the club lift a trophy in nearly a decade has not made the financial demands on them any easier to bear.
"I didn't say they [ticket prices] would come down. I think we've been very responsible on ticket pricing. Since we've moved to the new stadium we've had two increases in ticket season prices," the South Africa-born businessman said.
Gazidis has previously been quoted as outlining some aspects of Arsenal's long-term financial plans. And the chairman repeated those statements again, assuring supporters that a large portion of the revenue from this new sponsorship deal would be made available to Wenger as transfer funds and improved player salaries (a nod to England international Theo Walcott's demands of a £100,000 per week perhaps). However, Gazidis did stress again that fans would have to wait to see the full impact of the improved financial situation.