Paul Pogba's agent Mino Raiola has questioned Arsene Wenger's ability to complete a big signing and suggested that Arsenal lack the "b***s" to complete a world record transfer. The Italian-born Dutch agent helped Manchester United sign the midfielder for a mammoth fee of £89m ($115m) in the summer transfer window.
The 23-year-old returned to Old Trafford after spending four years at Juventus. He had strong interest from Champions League winners Real Madrid and their manager Zinedine Zidane was keen on bringing him to the Spanish capital club.
United, on the other hand, are not in the Champions League and despite that, they were able to secure the services of the France international. Pogba's representative explained that it was his client's desire to play in the Premier League that convinced him to rejoin the Red Devils.
Jose Mourinho earlier explained how he helped his side land Pogba in his first summer at the club. Raiola went on to reveal the importance of the Portuguese tactician in helping the former Juventus star to return to United.
"It's not just a case of spending the money. It's shouldering the responsibility of spending that money and saying, 'yes, this is my man'. Arsenal have the money but do they have the b***s?" Raiola told the Daily Mail.
"I respect Arsene Wenger. He has a philosophy that says these figures don't match what I want to do, so that's OK. Real Madrid? The will of Zinedine Zidane was strong but we were not sure it was the will of the club.
"Yet I think Manchester United showed the world this summer that they were not going to stand still, they want to be the best. They sent out a message with the transfers they did that this is the biggest club in the world."
"United had been talking to us for two years about Pogba. They had taken my player Sergio Romero and we had kept the lines of communication open."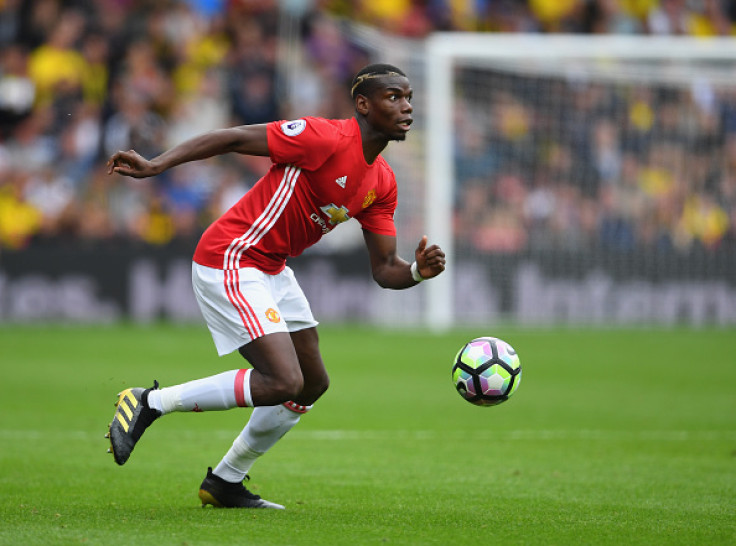 "We knew we had interest, we spoke to Juventus, they really wanted to try for the Champions League, they gave him the No 10 shirt and we said we would give it one more year. Then I worked on an exit plan. We had two offers from the Premier League and two outside."
"Paul said United was in his heart, Woodward wanted him at United a year ago and Mourinho had wanted him at Chelsea too, so when the two combined we knew it was right. For the player, Real Madrid would have been easier, La Liga, Champions League, but he wanted the greater challenge."