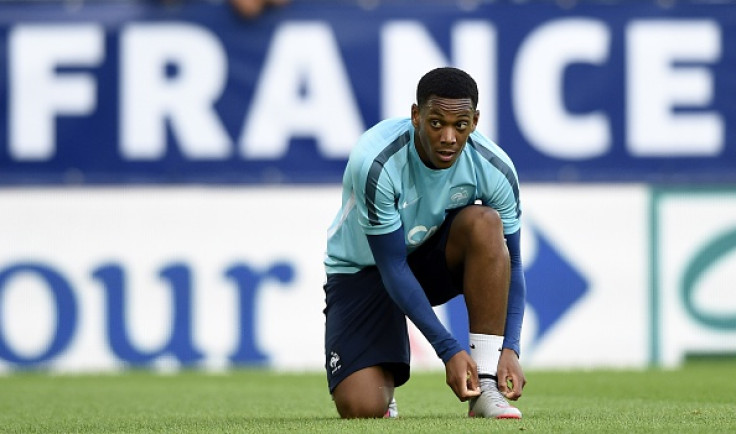 Arsenal legend Ray Parlour believes Anthony Martial will be a flop at Manchester United after his big money move from Monaco at the end of the summer transfer window. The 19-year-old has been likened to Thierry Henry but Parlour believes it is still a massive risk to spend the amount of money they have on the teenager.
The youngster made his way into the France national team for two friendlies against Portugal and Serbia, where he came off the bench on both occasions but failed to get on the scoresheet. United manager Louis van Gaal has revealed he has bought Martial for the future and expects the club's next manager to unearth his true potential.
United are likely to give him his first start against Liverpool when they face each other on 12 September at Old Trafford. The Red Devils have managed only three goals thus far this season but Parlour is sceptical whether Martial's addition will be of any consequence in United's quest to challenge for the title or secure a place in the top four this season.
"I look forward to seeing him play but I think it's going to be a miss, because the money they've spent is an unbelievable amount," Parlour told Sky Sports. "For a 19-year-old kid, he's not proven. If he proves to be like a Thierry Henry, which is what a lot of people are saying, then he could obviously be a great signing but I think it is a massive gamble to take on a 19-year-old kid. With the money they've put out, I could be totally wrong but I'm going to say miss on that one."
United have made some astute signings this season in the form of Morgan Schneiderlin and Bastian Schweinsteiger, and the manager will be hoping their experience will be pivotal throughout this campaign. The Dutchman is confident about United's game against Liverpool but has reservations over the club's chances to win the league title.