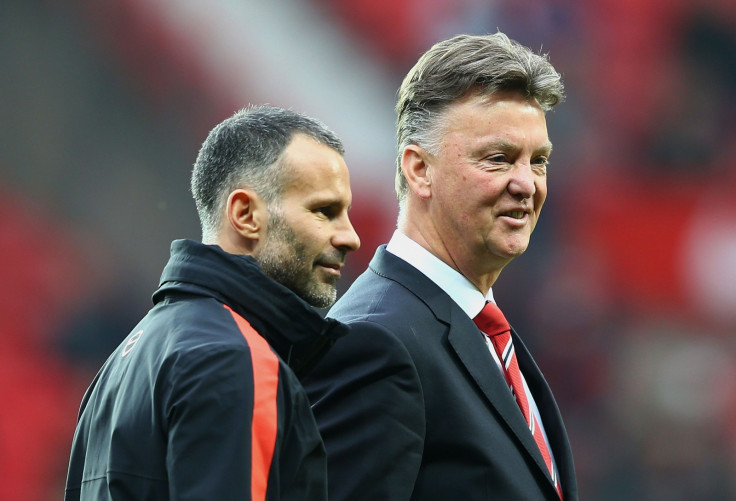 Louis van Gaal has conceded Manchester United are not ready to win the Premier League this season but says his side will beat Liverpool on Saturday 12 September. The Dutch boss, meanwhile, has tipped Ryan Giggs to be his successor at Old Trafford after admitting he has paid a "ridiculous" fee for Anthony Martial with the Welshman in mind, as he expects him to be the club's next manager.
The Premier League giants are five points behind leaders Manchester City after suffering a defeat to Swansea City just before the international break. United have only secured seven points from the four first games of the campaign, with Van Gaal criticised by Rio Ferdinand for his team's "methodical and really slow" approach.
"I am sorry, the defeat [against Swansea], was my fault. Don't worry, we will win on Saturday," Van Gaal was quoted by the Daily Mail as saying to an audience of executive United season ticket holders at Lancashire County Cricket ground on 9 September. "No [we are not going to win the title], maybe third or second place is realistic but I expect us to go for it next season.
"At Barcelona when the team is losing fans wave their white hankies, Munich fans start whistling, and at Ajax the fans call for the previous manager. Manchester United fans get behind their manager, they get behind their team. That is why United fans are the best in the world."
Van Gaal, meanwhile, admitted the £36m ($54.8m) fee –which could rise to £58m – paid to Monaco for 19-year-old Anthony Martial is "ridiculous" but was made with the club's next manager in mind – likely to be his current assistant.
"It was a ridiculous amount of money, but it's the crazy world we are in. United are routinely quoted £10m more for a player but I have not bought Martial for me. I have bought him for the next manager of Manchester United," he said. "And I feel I am introducing the next manager of Manchester United."