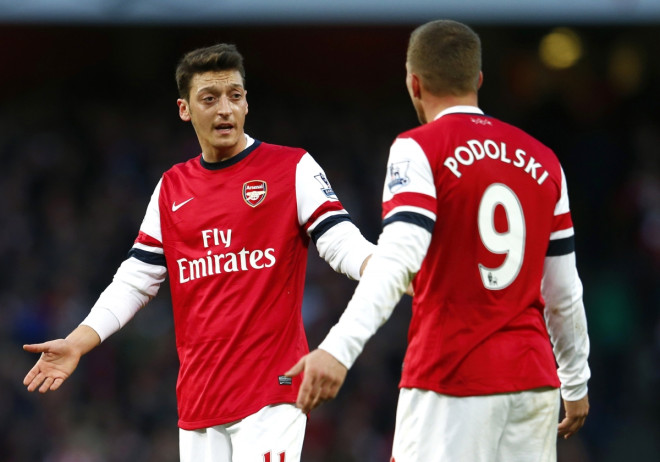 Mesut Ozil has come under fire in recent weeks for a string of poor performances, but Arsenal legend Liam Brady believes the criticism is unfounded.
Talking to TalkSport Brady said the club record signing has suffered due to the squad's lack of pace in the absence of Theo Walcott and Aaron Ramsey.
"He's not deserved the criticism in his first Premier League season. Everybody needs time. He started off really, really well," said Brady.
"People forget Arsenal lost Ramsey and Walcott at a crucial time. Those players were very good for Ozil. Think of how many goals he set up for both of them. With those two players missing it's made a hell of a difference to his game.
"Arsenal have had a lot of bad luck with injuries in the last few weeks."
Ozil has created 63 chances for his teammates this season, 22 more than Santi Cazorla and over double that of Jack Wilshere and Olivier Giroud.
In February Ozil's Germany team-mate Thomas Muller said he believed the lack of winter break has made things tough on Ozil, who for the first time in his top-flight career played through the Christmas period.
"In the Bundesliga we have just had a month off. In England it's very hard to be a professional footballer, you have many more games than we do in Germany," he said.
It's true Ozil's form was disappointing at the start of the year, but he performed well in Arsenal's FA Cup quarter-final against Everton, and only suffered against Bayern Munich due to a hamstring injury and playing more defensively than is usually requested of him.