Arsenal legend Thierry Henry leaves Gunners after row with manager Arsene Wenger
KEY POINTS
Wenger wanted Henry to quit either Sky network or his role as Arsenal's youth coach.
The World Cup winner with France used to work for four days a week as Arsenal's youth coach.
Arsenal legend Thierry Henry is set to step down from his post as youth coach after a row with Arsene Wenger. The former France international was instrumental during his playing days at the north London club and following his retirement, he returned to management and as a pundit.
According to The Sun, the 38-year-old had a fall out with the Arsenal manager, who urged his compatriot to leave his role as a pundit with Sky TV. Henry was earning £4m ($5.23m) per year with the TV network.
The Gunners favourite was offered a coaching role by the Frenchman, under whom he went on to become a star player. When he was given a chance to coach young players in their academy, it was a paid role, which was turned down by Henry as he decided to do it for free.
During his time as a pundit, Henry criticised several Arsenal stars, including striker Olivier Giroud. Wenger was unhappy with his comments, particularly those against the France international.
He was reportedly annoyed with Henry's comments on Sky and had given him an ultimatum. Wenger urged the club legend to leave the role and instead continue as the academy's coach.
However, Wenger's decision surprised Henry, who has now decided to leave the role of youth coach. The Sun further stated that few of them working at Arsenal believe that the current manager – who has one year left on his contract – feels threatened that Henry could replace him at the Emirates.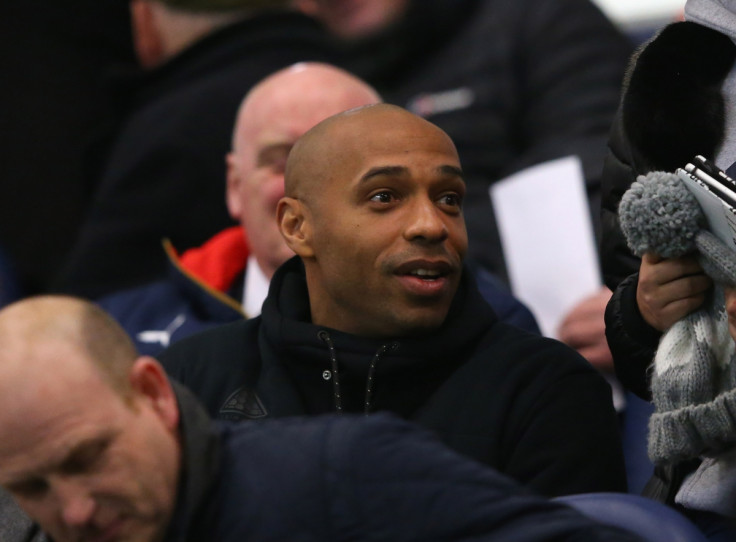 In February 2015, Henry declared his ambition to become Wenger's successor at Arsenal. He had said, "The thing that I will say is, I don't know what Arsene wants to do and how long he will stay, I just want to be equipped to be in the position one day maybe to be a manager."
© Copyright IBTimes 2023. All rights reserved.