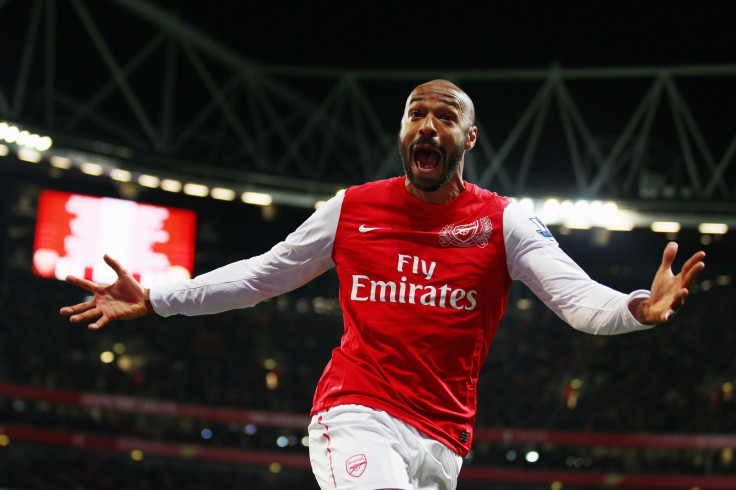 Arsenal legend Thierry Henry has announced his retirement from football after quitting MLS side New York Red Bulls.
Henry has also essentially quashed rumours that he will immediately move into a coaching capacity within the game as Sky Sports has announced that he will join its punditry team, alongside former Premier League stars Gary Neville and Jamie Carragher.
Henry, 37, has enjoyed a long and illustrious career which has seen him lift some 35 team and individual trophies.
Particular highlights for the former French international will include winning the World Cup with his national team in 1998 and winning an FA and League double in the 2003/04 season with Arsenal – a campaign in which the Gunners were dubbed the 'Invincibles' after they went unbeaten for the entire season.
He also holds the all-time scoring records for both France and Arsenal - where he held iconic status before his move to Spanish giants Barcelona in 2007.
Henry once again found success with the La Liga team as he eventually won the much coveted Champions League – a trophy that escaped his grasp during his time in London.
As his career began to dwindle, Henry moved to the US to finish his football career with New York Red Bulls, but such was the impact that he had in the east-coast team that he secured a brief loan move back to Arsenal in 2012, where he scored a couple of goals to take his Gunners tally to 228.
Henry said: "I've been fortunate enough to have had an amazing playing career with many incredible memories and now I can't wait for the next chapter to begin with Sky Sports.
"I played for some of the best teams in football and now I'm joining what I think is the best team in television. I'm looking forward to joining the guys and helping to provide Sky Sports viewers with the best possible analysis. I can't wait."
Gary Neville, who has been held in high regards since his switch to punditry, added: "We were blessed in this country to see Thierry playing at his peak, potentially one of the greatest players in the world and even if you supported another team you couldn't help but enjoy watching him play."