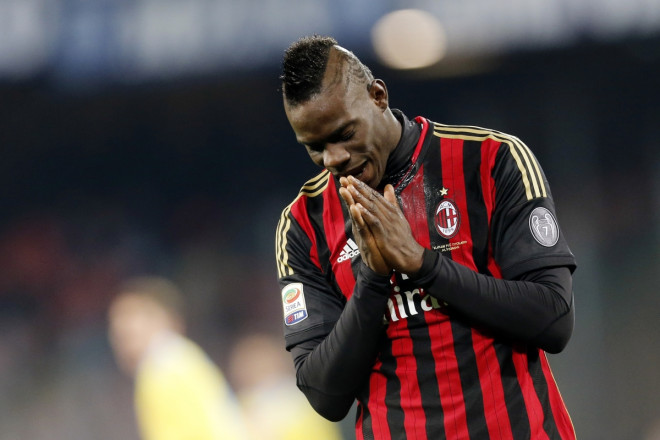 Arsenal and Liverpool have kept Mario Balotelli as a failsafe option should they be in need for a striker in the summer, according to the Daily Mail.
The Gunners are preparing a move for Karim Benzema to replace Olivier Giroud in the starting line-up while Liverpool are looking to keep Real Madrid from prising Luis Suarez off their hands.
The Gunners will move in for the Italian striker if they fail to land Benzema and will be joined by Liverpool in their pursuits if Suarez decides to make the move to Spain in the summer.
Balotelli failed to live up to expectations with Manchester City, where altercations with Roberto Mancini stunted his career and was forced out in January 2013 to Milan, where he has not been able to recapture the form he was known for at Inter.
The striker is also tired with racist remarks in Italy and is willing to move back to the premier League to start a new career with a different club.
The Gunners need a striker to cover for Olivier Giroud, who has run himself to the ground this season. Balotelli, with his pace and precision inside the box, will be a great choice for the north London club but his attitude on and off the pitch leaves much to be desired.
Liverpool will also need a striker in case of Suarez's departure, a tough ask given that the Uruguayan has scored 31 goals this season and is being scouted by Madrid for a £70m move in the summer.
Meanwhile, Steven Gerrard believes that missing the World Cup will absolutely kill Suarez, who is struggling to be fit after undergoing a knee surgery earlier this week.
"From a selfish point of view it would help England if he wasn't available. But knowing Luis as a friend and team-mate, I know that (missing the World Cup) would absolutely kill him. But he's a fighter and he'll do everything he can to be fit," Gerrard said.